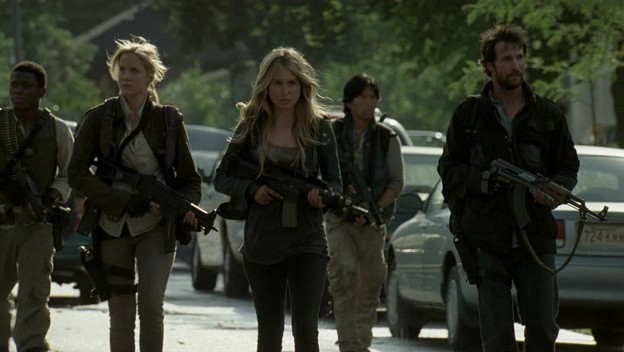 We have always felt Falling Skies was one of those shows that deserved more attention. We know that is started out good, got weird, and got good again, but everything needs time to find its footing. It was cool enough that there was an alien invasion show on TV that was actually well thought out and well crafted. Though the show always seemed to be one step away from the axe at all times, we got some good news for fans of this TNT sci-fi thriller.
So it looks like Falling Skies will be getting its final, 10 episode season. That news has to make some people very happy. How often have people fallen in love with great sci-fi shows only to have them cancelled before they actually finished their storylines, leading people to wonder forever what could have been. As fans of the series know, the show set up quite an epic story arc this Summer, and many eager fans cannot wait to find out how this "aliens invade" show is going to end. What is great about good TV is, you can never really predict, either. There are usually two schools of thought when it comes to show finales now.
Hope it ends like Breaking Bad, and prey it doesn't end like Dexter.
[Photo via TNT]