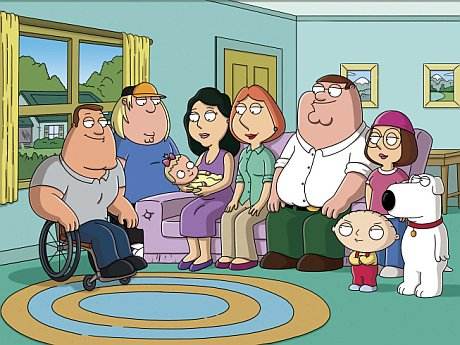 According to Hitfix, Family Guy will be making the leap from the screen to the shelves, as the first family of Quahog has been tapped to star in their own comic book series. The series, scheduled to debut July 27th, will feature the supporting characters as well as the family, which includes special appearances from spin off star Cleveland Brown. However, there's no word as to the content, how many issues will be in the series, or how deep the show will delve into their recurring character archive (I'm personally hoping for lots of Mayor Adam West and Death).
Family Guy joins the like of Buffy the Vampire Slayer, Firefly, and Dollhouse as television shows turned comic books, but the latter three only made the transition once their television run were over. Family Guy, on the other hand, has been a great performer for Fox this season and is heading into its 10th season as the anchor for the Animation Domination block on Sunday nights. It's been quite a journey for the show, coming from a successful launch to dealing with errant scheduling and eventually being resurrected based on strong DVD sales and syndication numbers. I'm not quite sure what direction the comics should go, but fans of Peter, Lois, Meg, Chris, Brian, and Stewie will likely find the same mixture of crude humor, pop culture references, and family satire that has made the show the phenomenon that it has been.
Will you be picking up the Family Guy comics? What show out there do you think could work best as a comic series? Am I the only one hoping for a Peterotica edition?