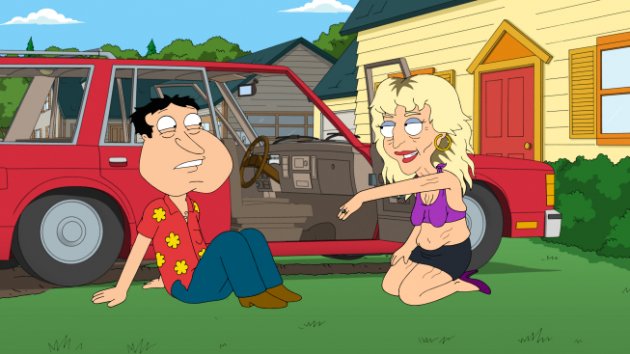 Quagmire gets a shock when he gets married after a night of drunken revelry in tonight's all new episode of Family Guy.
Joe, Quagmire and Peter visit Harvard campus and then get completely hammered.  When they wake up the next morning on Peter's lawn, Quagmire is shocked to learn that he married an old, saggy prostitute at some point during the night.
Quagmire is pretty disgusted with his new wife but he sees an out when she assumes that he's gay because he won't have sex with her.  He comes up with the idea of asking Peter to sleep with him in order to prove he's gay and get out of his marriage.
Sofia Vergara ("Modern Family"), Megan Hilty ("Smash") and Mae Whitman ("Parenthood") are all guest starring in the episode.
Watch sneak peeks below for tonight's Family Guy at 9:00 p.m. ET/PT on FOX.
http://www.youtube.com/watch?v=skRN0fUbtb0