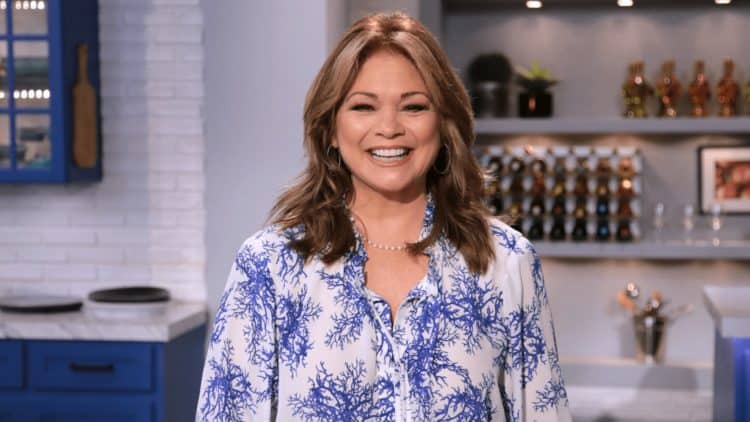 The Food Network is an entire universe filled with all things food—cooking, making, creating, eating, and competing. There are a ton of show selections on the network that exists for us to just continue binging on. However, the Food Network released a new show that focuses on food and family: Family Restaurant Rivals. This new series will feature three family-owned restaurants and pit them against each other to find out which one is the best. It will be the ultimate showdown of skill, talent, and family style. Before the show premieres, here are 10 things you should probably know about Family Restaurant Rivals.
1. The Premise
Just like any other show on the Food Network, Family Restaurant Rivals is going to be about food of course. The show will ultimately lead to answer the question, "Which dish is the best?" While most food competitions ask the same question, the difference with this show is going to be in the setup and delivery.
2. The Rounds
Here is one way that this new show will be different from the others. There are going to be two rounds of elimination each week. Every episode will start off with the first round of three families cooking different dishes. The two best dishes will move on, and the least favorite dish gets eliminated. Round 2 then starts off with the same format. Two families will compete in the final round, and only one family will emerge to win. It's a simple change in format, but we find it to be effective. Instead of watching a show that features start to finish in a single episode, we get a little bit of a different dynamic with families coming back for round 2.
3. The Clock
Every single food competition in the Food Network is exciting, and there's only one factor that makes that the case. Having limited time to do anything is a rush, so imagine doing it while you're cooking. Push that thought further and imagine having timed cooking in a room full of hardcore family cooks. It's a riveting notion considering how competitive some families could get. The clock is not a new notion in food competitions, but it certainly elevates this family-style competition to the next level.
4. The Prize
Much like many other food competition shows, the prize money is a significant amount. The family that makes the best dish will win a total of $10,000. Of course, the winning family would have to get through two rounds of tough elimination before they can pocket the prize money. Regardless of how big or small the family size maybe, the dollar amount is definitely sizeable.
5. The Host
No good food competition show could ever happen without a good host. Family Restaurant Rivals is lucky enough to have the one and only Valerie Bertinelli as its host. The television personality is not a stranger to the kitchen. In fact, she's published her own cookbook titled One Dish at a Time: Delicious Recipes and Stories from My Italian-American Childhood and Beyond. She's also not a stranger to cooking competitions. We've seen her in other cooking and baking competitions and shows including Kids Baking Championship, Beat Bobby Flay, Family Food Showdown, and her own show, Valerie's Home Cooking among a few others.
6. The Judges
Family Restaurant Rivals will feature a panel of rotating judges for every set of competitors. It'll be similar to other shows in this respect that Rivals will feature some of our favorite celebrity chef judges. Some of the names we're anticipating include Alex Guarnaschelli, Jet Tila, and Robert Irvine. The competitors are always fun to watch on these kinds of shows, but the judges themselves are worth our attention. We've all learned most of these celebrity chefs' styles and tastes, and it's always good to hear what their expert opinions are.
7. The Challenges
No two cooking competitions are alike, and the magic can be found in the challenges. Family Restaurant Rivals will feature a few weekly challenges for families to tackle together. The first challenge is the most obvious, and that's if families can stick together through the pressures of television cooking. Every week, host Bertinelli will provide the families with a specific challenge to complete. If they can survive all these and also survive the panel, then they'd be good for the prize.
8. The Curveballs
Of course, the Food Network wouldn't make it too easy for competing families to win. Following the style of Cutthroat Kitchen, Rivals contestants will also have to contend with extremely challenging curveballs along the way. There will be amazing obstacles and unexpected twists that will drive competing families to either stick together or totally just drop the ball. This show is exactly the kind of show that will test family dynamic to the limits.
9. The Competitors
There are only a few qualifications that families would have to fulfill in order to compete on Family Restaurant Rivals. First, families must be running their own restaurants. Without this detail, this show would just be like all the other shows. Next, families must have food at the center of their lives. Food plays a crucial part in survival, but food for these families should go beyond just that. It should be a family's way to celebrate their tradition and heritage.
10. The Premiere
Family Restaurant Rivals premiered Monday, August 19 at 10/9 C.  Rivals will be a good way to unwind after a day's work and relax before bedtime. Just be careful because watching this show will probably get you hungry as ever. Family Restaurant Rivals will highlight the best of the best in family restaurants, and it's definitely not something to miss. It'll also be a good show to follow because it's highly likely that the Food Network will produce spinoffs sometime in the future.