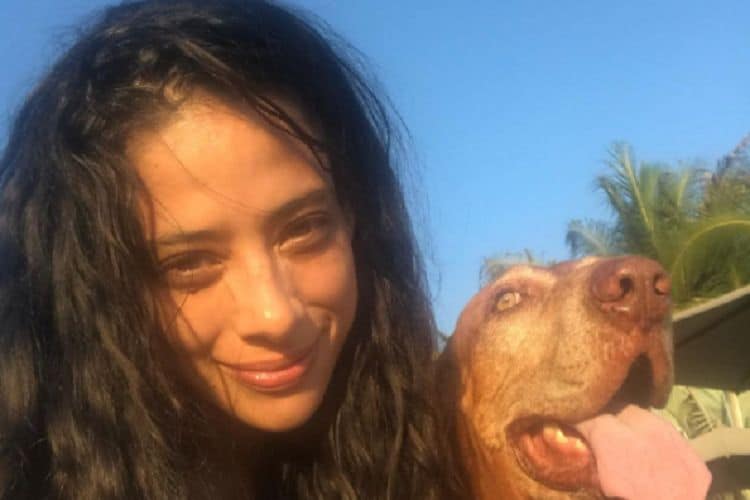 Fatima Molina has only been acting professionally for a little more than five years, but during that time she's started building a strong foundation for a long-lasting career. Her talent is undeniable and she's also willing to to do what it takes to be successful. The work she's put in has made her known to people all over the world and she's looking forward to getting more and more opportunities. At the moment, she is best known for her role in the shows Do you remember me and Who Killed Sara? The latter of the two became a huge hit on Netflix during the COVID-19 pandemic and introduced Fatima to an incredibly large audience. Here are 10 things you didn't know about Fatima Molina.
1. She Has A Large Social Media Following
In this day and age, having a strong social media presence is about more than just being popular on the internet. It can also help lead to major opportunities in real life. Fatima has done a good job of building a solid platform for herself online and she currently has 311,000 followers on Instagram.
2. She's A Formally Trained Actress
There's no denying the fact that Fatima has put a lot of work into establishing herself in the entertainment industry. While she has lots of natural talent, she has also gotten a formal education to further sharpen her skills. Fatima studied acting at Instituto Escena 3 in Mexico where she got a lot of theater experience.
3. She Loves To Travel
Fatima may have lived in Mexico for her entire life, but that doesn't mean that she isn't a woman of the world. Fatima loves to get out and explore as much as she can, and traveling is one of the best ways to do that. In addition to having traveled throughout Mexico, she has also visited other parts of the world.
4. She's Suffered Some Tragic Losses
Fatima has had a lot of great things happen to her over the years, but she's also dealt with more than her fair share of difficult times. In 2019, her name began to circulate all around blogs in Mexico when news broke that her father tortured and killed her mother and then killed himself. According to a source, her father called her to confess to his crimes before taking his own life.
5. She Hopes To Spread Positivity And Self Love
Throughout her career, Fatima has been fortunate to have a dedicated fan base full of people who love her and her work. At the same time, however, there have also been people who have criticized her and attempted to say that she isn't Mexican enough. Fatima has always spoken out against these types of comments and is very proud of her roots. She hopes to use her platform to help inspire others and spread positive messages about self-love and breaking stereotypes.
6. She Loves Fashion
Although there are lots of people who can put together a decent outfit, not all of those people have the style to pull it off. Fatima is one of the people who do. Fatima has a great eye for fashion and she enjoys being able to express herself through the outfits she wears.
7. She Was In A Reality Show
Sometimes the best opportunities come from the most unexpected places. After years of grinding to break into the industry, Fatima got her first big break in 2008 when she appeared as a contestant on a singing reality series called La Academia 6: Última Generación.
8. She's An Artist
If you thought acting was the only thing Fatima can do, it's time to think again. Fatima is a creative person through and through, so she's always interested in doing things that allow her to express herself. In her free time, Fatima enjoys sketching. On occasion, she even shares pictures of her drawings on social media.
9. She's Fairly Private
Fatima isn't the type of actress who is interested in letting the whole world into her life. For the most part, Fatima has been pretty quiet about her personal life. Since we've all seen what can happen when celebrities overshare, it's easy to see why she has chosen to take a more low-key approach.
10. She Enjoys Being Out In Nature
Just because she's a successful actress doesn't mean that Fatima can't find pleasure in the simple things. Fatima loves being outdoors and she likes to do things like hang out by the water and go hiking. Being outside has become a great way for her to relax and clear her head.