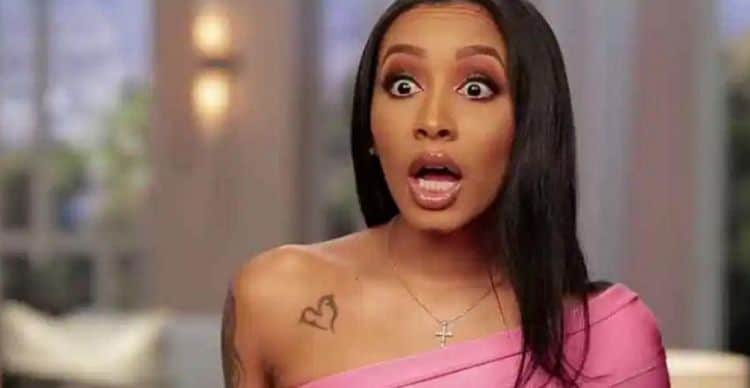 Since making its debut in 2010, Basketball Wives has undergone a lot of cast changes. When Feby Torres began appearing on the show in 2019, people weren't sure what to expect from the 'new girl'. Like many of the other new people who have come on the show, Feby didn't exactly get off on the right foot with the rest of the cast. On top of that, she had absolutely no problem speaking her mind when she felt disrespected which in turn caused more friction. All of that aside, however, Feby has returned for another season of the show and lots of viewers are excited to see her back in action. Keep reading to learn 10 things you didn't know about Feby Torres.
1. She Is A New York Native
There isn't a lot of information about Feby's personal life on the internet, but we do know that she was born and raised in Brooklyn. She currently lives in the Los Angeles area, and it's unclear when she decided to relocate. She may be living on the west coast now, but she will always be proud of her east coast roots.
2. She Has Been Linked To Another VH1 Reality Star
Once you've been introduced to the spotlight, it becomes nearly impossible to keep certain details about your private life away from the public. In 2020, rumors began to circulate that Feby was trying to shoot her shot at Black Ink Crew: Chicago star, Phor. It doesn't appear that everything ever materialized between the two.
3. Basketball Wives Is Her Only TV Experience
Even though Feby seems like a natural in front of the camera, she actually doesn't have much experience being on TV. According to her IMDB page, Basketball Wives is her only on-screen credit. It'll be interesting to see if she attempts to get into acting or do any other reality shows in the future.
4. She Loves Fashion
Feby Torres is all about looking and feeling her best and fashion is one of the best ways for her to do that. She has a great sense of style and she loves putting outfits together. No matter what the occasion is, you can bet that Feby is going to show up and show out.
5. She Studied Media And Broadcasting
Breaking into the entertainment industry is something that Feby has always dreamed of. According to her LinkedIn profile, she attended La Guardia Community College where she graduated in 2013 with an associates degree in mass communications/media studies.
6. She Used To Work In Real Estate
Prior to becoming a reality TV star, it appears that Feby was living a pretty 'normal' life. Before relocating to Los Angeles, Feby worked as an administrative assistant for two real estate companies. It doesn't appear that she has any plans on getting back into the real estate world.
7. She Is A Rapper
Music has always been a big part of Feby's life and now she's more than just a fan. For the last several years, Feby has been working hard to make a name for herself as a rapper. She has released several freestyle videos and in 2021 she released a song and video called "Adios".
8. She Has Two Kids With Lance Stephenson
If you're not really someone who keeps up with Basketball Wives, you may be wondering what Feby's connection to the basketball world is. She has a son and a daughter with professional basketball player, Lance Stephenson. Lance played in the NBA for about a decade before going to play overseas. Not long after the couple's split. Feby took Lance to court for child support and ended up winning the case. For the most part, Feby likes to keep her kids out of the public eye.
9. She Is Single And Loving It
Feby has a large social media following and there are probably a lot of people who are willing to risk it all in her DMs. Unfortunately for those people, Feby isn't interested. In a tweet in March 2021, Feby said that she's single and "staying single". Instead of worrying about finding love she would rather focus on making money and taking care of her children.
10. She Has A YouTube Channel
Instagram isn't the only platform where Feby has been making a name for herself. She also has a YouTube channel. At the moment, she only uses the channel as a place for posting her videos. Since she's already built up a decent amount of subscribers there's a chance she could eventually decide to start posting other kinds of content such as vlogs and tutorials.