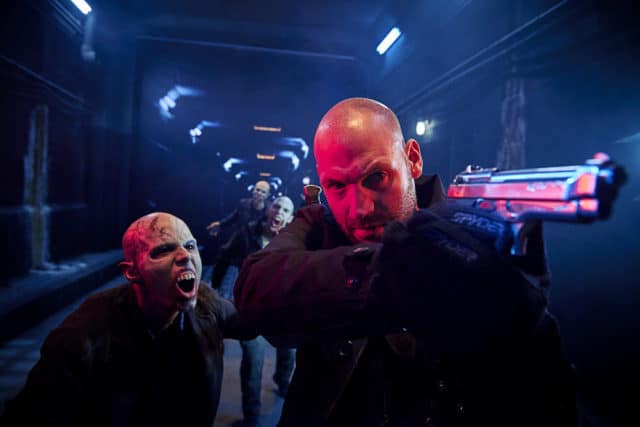 While The Strain might not be the most popular show in all of television, it's safe to say that any form of media that's got Guillermo del Torro's stamp on it is going to have an extremely loyal audience.  If it feels like forever since the show has aired it's because the last episode we saw was in October of 2016.  But FX has recently announced the premiere date for the 4th and final season of the show.  The Strain will premiere on Sunday, July 16th at 10PM. Deadline reveals some detail on the vampire drama thriller saying that it picks up nine months after the Season 3 finale:
….with the world having fallen into darkness and the strigoi in control following the explosion at the end of Season 3 that triggered a global nuclear apocalypse. The resulting nuclear winter liberated the strigoi, allowing them to move about during daytime, and allowing the Master to establish a totalitarian regime. Preying on the fears of the populace, the Master and his minions have created an unsettling alliance in "The Partnership." The majority of humans now are working for the strigoi, operating with a single understanding – collaborate or die."
While some fans might be disappointed that the show is ending after only 4 seasons, I'm a fan of this approach.  Rather than try to make a series last forever (Walking Dead), it's nice to see a show go out on a high note and know that we can remember it exactly for what it is.    As soon as we get a trailer we'll post it on the site.