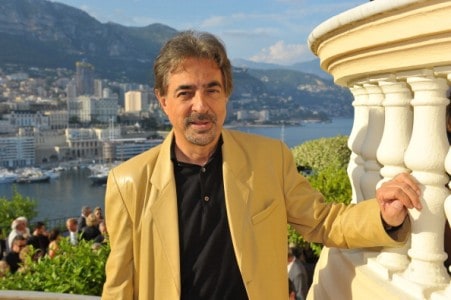 Joe Mantegna is the kind of actor that is everywhere. You know him most regularly from his role as Agent Rossi of the BAU on the hit series Criminal Minds, and it's almost strange to remember that there was once a time when he was not a part of the hit show. He's been in other series, movies and even a band. He's an all-around talent, and it's hard not to love him. That's why we thought we'd surprise you with a few interesting facts about the talented Mr. Mantegna that you might not already know.
He's a former band member
And not just any band. While some men enjoy the idea of being in a band when they are younger, or even older, he was a serious musician. He thought he might do that with his life. He was part of a band that later became very famous. Perhaps you've heard of Chicago?
Hair is very important to him
While he does seem to have a head full of it, that's not the hair we are speaking of. Joe Mantegna's very first ever acting job was in a production of Hair on Broadway in 1969 when he was only 22.
He's a Tony Award winning actor
Did you know that he has a Tony all of his own? He won for his portrayal of Richard Roma when he was in a play called "Glengarry Glen Ross," a long time ago. He was stellar, and the world recognized that by offering him this prestigious award.
His wife owns a restaurant
Born and raised in Chicago, Illinois, Joe Mantegna has a personal relationship with this area. His wife of more than 40 years even has a restaurant that is a Chicago-themed location in Burbank. It's called "Taste Chicago."
He believes in raising Austism awareness
Of his two kids, his daughter Mia is actually autistic, and that has caused Joe Mantegna to spend some of his time raising awareness for and with his beloved daughter over the years. They do some television work together to help raise awareness.
Be sure to check out Criminal Minds Wednesdays at 9 pm on CBS
Photo by Getty Images