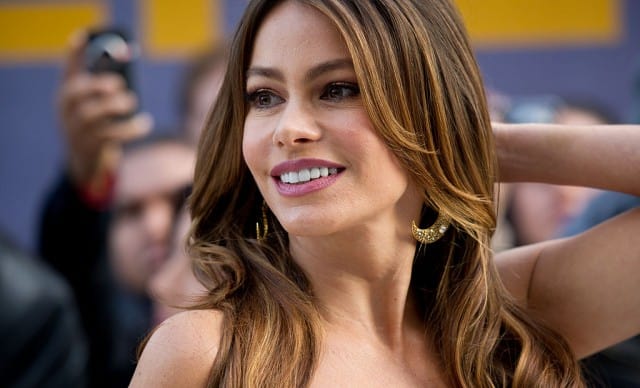 She is the hottest stepmother/wife/mom on primetime, and we all love Modern Family's Sofia Vergara. Her role is hilarious; she plays the much younger wife to a successful, older man with kids older than his wife. They have a new baby, her accent is heavy and she is quick. Don't call her a trophy wife; Gloria does not care for that. She's also a movie star, a newlywed and she is a CoverGirl. Sofia Vergara is hilarious, and we adore her; and we bet you did not know there were so many reasons to love this gorgeous Colombian actress.
She appreciates affordability
Sofia Vergara knows that not everyone in the world can afford designer goods, so she decided to make her own line of amazing clothing. Instead of choosing a high-end department store in which to sell her line, she picked K-Mart. She wants her fans to be able to purchase her items.
She loves Scarface
Many people might assume that Sofia Vergara named her son Manolo because she, like myself, adores her Blahniks. She did not. She actually named him from the character in Scarface.
She's a dancing machine
When she and her new husband, Joe Manganiello wed in 2015, she and her family danced for days. Their Miami wedding was so big is lasted several days and included a lot of dancing every single day.
She's always loved Ed O'Neill
When she was just a girl in Colombia, unable to speak English, she still watched Married…With Children. Even then she loved her new onscreen husband, and to play his wife on television is a dream come true.
She could have been a dentist
Before she decided she needed to bring her gorgeous face and hilarious personality to television, she went to dental school. She spent three years studying to become a dentist in Colombia, so watch your mouths around her.
Be sure to check out Modern Family Wednesdays at 9 pm on ABC
Photo by Getty Images