AMC just released an exclusive first look at British actor Andrew Lincoln as office Rick Grimes in its upcoming zombie series The Walking Dead. Lincoln's credits include the BBC series 'Teachers' and 'This Life', as well as the Richard Curtis movie 'Love Actually'.
Says Robert Kirkman, creator-writer of the comic book and executive producer on the series, "Writing this book for the past seven years I've gotten very close to the character of Rick. Andrew Lincoln embodies every aspect of the character that fans know and love. After seeing this photo I don't think that there will be a doubt in anyone's mind that he's perfect for the role."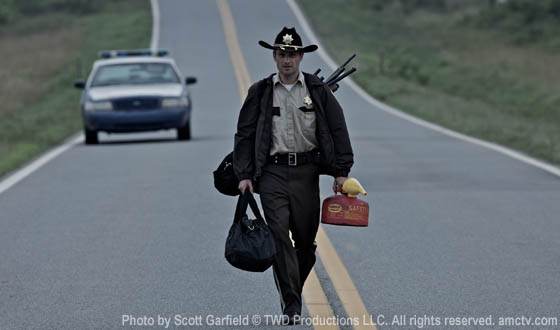 Do you agree with Kirkman, is Lincoln perfect for the role?