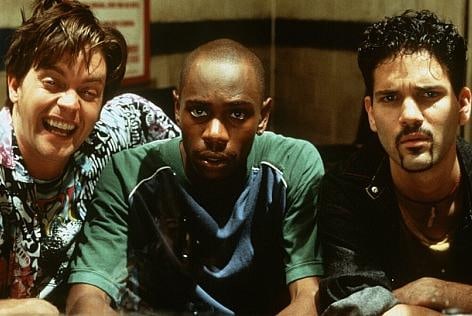 Let's face it. Movie Stoner lists have been made until our eyes will bleed. Hell we made a pretty awesome list back in our younger days. And when you really think about it, for the most part, movie stoners are pretty funny. As they should be. In all honesty I can only assume that it's pretty hard to mess up playing a stoner. Which is why coming up with this list was much harder than I imagined. I really couldn't think of too many stoners that didn't make the cut but somehow there were five that definitely rubbed me the wrong way.
You may or may not agree here, but here are the only five crappy movie stoners I can think of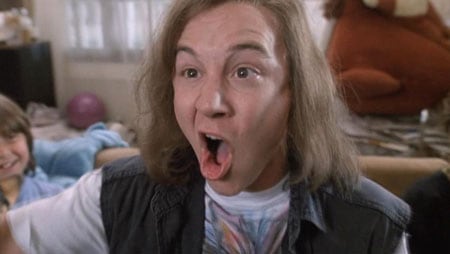 Kenny – Don't Tell Mom The Baby Sitter's Dead
Does anyone remember Keith Coogan? He was in a couple of 80s movies including Hiding Out, Adventures in Baby Sitting and then got older and really never got hired for anything good again. His portrayal of stoner brother Kenny in Don't Tell Mom the Babysitter's Dead was pretty pathetic. From his stupid laughs to screaming out "Rock n' Roll!" this is a perfect case of overacting the stoner part. I mean do people who smoke weed really act like this? And that's not even the point. The guy wasn't funny at all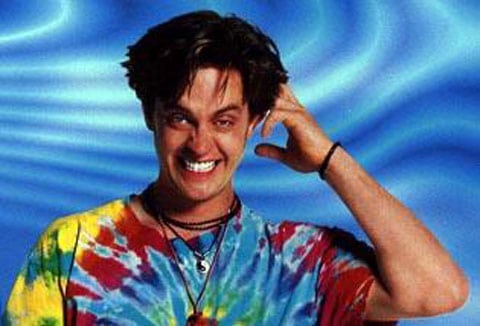 Brian – Half Baked
Played by Jim Breuer, this has to go down as the worst overacted stoner part in movie history. And it sucks because Half Baked is an amazing movie, arguably the best stoner movie the world's ever seen. But come on guys. Was Breuer really funny? Maybe the part when he says "funyuns" but that's about all. I think movie would have been better without Breuer.  But I will say that I love Breuer's resurgence as crazy Mets fan on social media.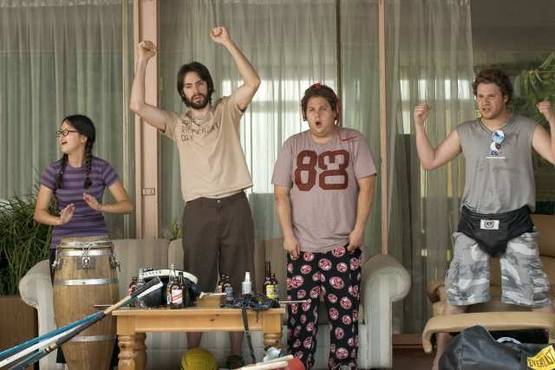 Jodi in Knocked Up
Played by Charlyne Li, she was the only stoner I didn't like in this film. The whole crew of Seth Rogan was awesome in this flick butI have to admit I really couldn't stand Li. And I'm glad she wasn't in the movie that long. I mean I can see where her lines might be funny but they just weren't. Her whole harassing of Katherine Heigl part and her silly little weird quips. They just weren't funny. All the guys were great but I could lived without Jodi.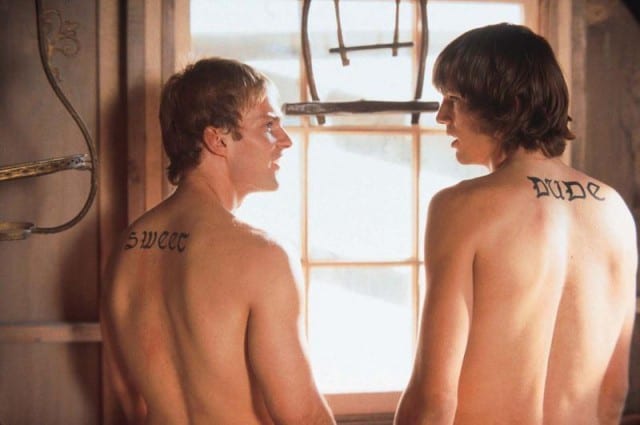 Jesse Montgomery or Travis Greenberg in Dude Where's My Car
I (and I think most of you) would like to forget this movie was ever made.  From the title to the stupid plot to everything else.  If any of you out there even think that any of this movie was even remotely funny than I'm 99% sure we'd have a very tough time being friends.  The worst part is that I like Scott and Kutcher.  Pairing Stifler and Kelso seemed like a good idea at the time.  "And then? And then?" Not funny AT ALL.
Travis – Clueless
I think just about anything involving Breckin Meyer is kind of lame. Even in Road Trip you kind of wanted to strangle the little puny piss ant. He's just an annoying dude. And no different was he in Clueless. I actually liked this movie but the way he talks and acts in this movie is just so commercial. Stoner people do NOT act this way.  Well, maybe stoner people from California but even so this is highly dramatized.