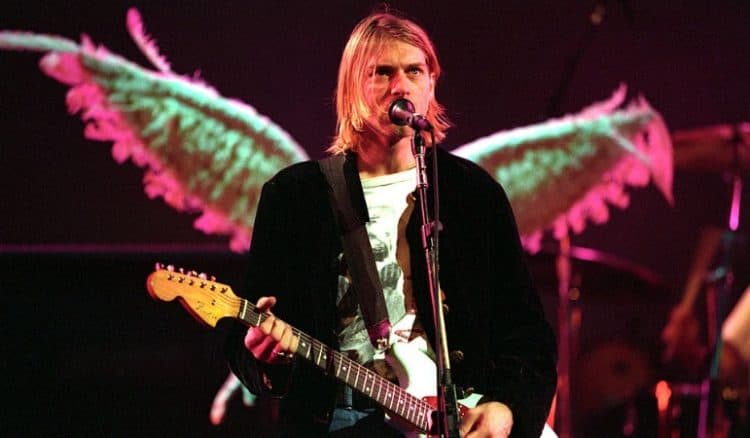 According to John Serba from MLive there was a rumor years about about Robert Pattinson playing the part of Kurt Cobain in a biopic and quite honestly a lot of people thought that someone else would have been a better fit. Thankfully that never happened, in fact it sounds as though an actual Nirvana movie never really took off, though just last year it seems that Feyyas Ustaer from Metalhead Zone was entertaining the rumor that Dave Grohl, the former drummer and current vocalist of Foo Fighters, wanted to see a movie made of his former group. Of course if you go looking for anything having to do with Kurt Cobain or Nirvana you might find a lot of rumors and gossip, but IMDb would be your best best to confirm that things are still pretty much on the shelf for now. This might be a movie that a lot of people want to see because quite honestly Cobain was a unique individual with a laundry list of insecurities and issues that had yet to be ironed out, but he was also a musical genius that many times invited people into the weird world that existed within his head. The casting director that took on the job of trying to find the right fit for this part would likely find themselves under a great deal of pressure.
With that being said though here are a few ideas about who could fill the role.
5. Domhnall Gleeson
Lately he's been more about Star Wars than anything grounded in reality, but as the son of famed actor Brendan Gleeson and as an actor that's pulled his own weight for a while now, Domhnall has managed to step up as a real talent. Throughout the years he's managed to work alongside some of the biggest names in show business and has done a great job in showing that he's definitely one of those that needs to be considered for top roles and the lead position. He might not always seem as confident as others when it comes to various roles but as he continues forward one can see how he's stretching his ability each time he steps on screen, and learning with each new character he plays.
4. Logan Lerman
One thing that Lerman has going for him is that he's got the ability to simply mold himself into whatever part he needs to play. A lot of times he has played the part of a troubled youth, and as he grows older that capability is no doubt going to fade away a bit. But considering that Cobain did struggle quite a bit with his own inner demons during life it would seem that Logan is well-rounded enough to take up a role such as this and make it into something that could possibly advance his career in a big way. It would mean going darker than he's gone in the past, but at this point it does seem that he'd be up to it.
3. Kit Harrington
Whether you're a fan of Cobain's or not it's easy to admit that he didn't always look like a happy person, and Kit Harrington is able to produce that hangdog look pretty well since it's the way Jon Snow seems to look throughout much of Game of Thrones. But barring that Kit is a great actor at this point and would no doubt be able to reproduce the angst that Cobain was known to present and even smile on occasion in order to show that his life wasn't all doom and gloom. You can go through the archives if you want, there are actual pictures of Cobain and of Kit smiling whether you believe it or not.
2. Dane Dehaan
Dane is an odd choice and is based mostly on appearance since his manner is a little more upbeat than Cobain's was it would seem. Obviously being an actor he can remedy that and make you think whatever he needs you to in order to make the part work, but it does seem as though Dane is a little more upbeat in his manner than Cobain was. To play a role such as this one would definitely have to go to a darker place and hang out there for a while to really get the sense of what it was like to be Cobain. The only problem would be that you might get stuck there and need someone to help you out.
1. Evan Peters
Evan actually sang on of Nirvana's biggest songs while on the set of American Horror Story: Freak Show, and did pretty good to be honest. Thinking that he could pull this part off is easy so long as he was cast sooner rather than later since the years are advancing and none of the guys on this list are getting any younger. CGI and makeup can do a lot when it comes to helping people with a role, but it's still preferred to get them while they're still youthful enough to pull it off. Cobain, may he rest in peace, didn't get to experience what it was like to be an older man, so youth is one of the many things that would be needed for this film.
It would certainly be appreciated by a lot of fans, that's for certain.