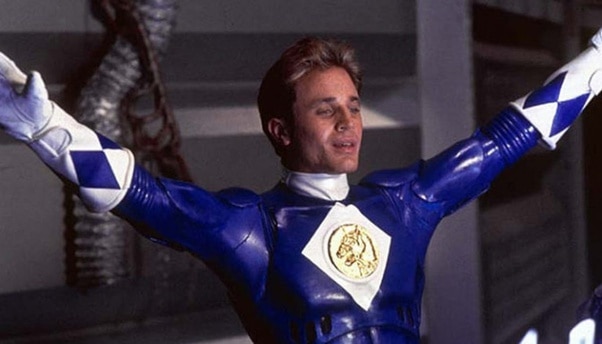 A lot of people would like to think that acting is a lot of fun for the actors that make it, especially since it comes with fame and fortune and a great deal of recognition. Unfortunately, there are those moments when the pressures of the workplace begin to take effect, and just like any working environment things will be said and things will be done that are bound to put people at odds with each other. But being bullied by one's costars is never an acceptable practice since it indicates that the job isn't as safe or as friendly as it could be, especially if one actor, in particular, gets it in their head to start pushing around others or simply one person on the cast. Sometimes it's not just one person committing this act, sometimes an actor might feel that everyone on the cast is bullying them in some way, but a lot of times this kind of thing is between two people and can be a detriment to the project they're working on since very few people want to work with someone that's going to be disruptive and more than a little aggressive.
Here are just a few individuals that have either caused or been a part of the bullying issue.
5. John Leguizamo – Executive Decision
John Leguizamo doesn't always strike people as an action star, but in this movie, he stuck it out with Kurt Russell and Steven Seagal. In fact, his character lasted a lot longer than Seagal, but the Aikido master left a lasting impression on Leguizamo when he pushed him, or slammed him according to different versions of the story, against a wall for one reason or another. A lot of people give Seagal crap for how fake some of his martial arts movements look, but John can likely state that Seagal is still an imposing presence when he wants to be, but he's not the only one that has stated that Seagal is hard to work with.
4. David Yost – Mighty Morphin Power Rangers
Billy from the first Power Rangers group was actually the favorite of a lot of people, but it does sound as though he might have left over the cast and crew hurling homophobic jokes and slurs all around. Yost, who was dealing with intense feelings of depression and even contemplated suicide at one point, left the show at one point since he could no longer handle it. Some thought that he left over a pay discrepancy, but after being confronted for saying the things that they allegedly said, it's not too surprising that many of those on the cast and crew have backtracked, saying that they either didn't say such things or that they weren't meant to hurt anyone.
3. Jim Carrey – Batman Forever
It's common knowledge at this point that Tommy Lee Jones didn't like working with Jim Carrey since the two did not get along off-camera. Jones simply couldn't handle Carrey's antics and even called him a buffoon at one point. But one can imagine that trying to intimidate Jim Carrey wouldn't be easy since he's likely ready with a quip or some witty remark more often than not, and probably let Jones have it as well with a big smile on his face. Bullying some people is pretty difficult since even if the intimidation does manage to get to them they either don't show it or they throw their own response back quickly and with just as much force.
2. Richard Dreyfuss – Jaws
It sounds as though Robert Shaw took the role of Quint to heart since he was merciless when teasing and picking at Richard Dreyfuss both on and off camera, not relenting even when they were behind the scenes. This could be due to method acting, which sounds plausible since apparently, Shaw wanted to stay in character and keep things as real as he could, but to others, it would no doubt look like he was being a bully for no good reason. There's no room for a bully pretty much anywhere, but on set it does sound like something that could disrupt a movie in a big way. In this instance, though they managed to get through it somehow.
1. William Shatner – Star Trek
There are many well-documented instances in which Shatner was kind of a bully as well as a male diva on the set of Star Trek, both the show and the movies. He's been known for this kind of thing for a long time now and there have been a few crew members that haven't been shy when it comes to speaking out and making their experiences known. In some cases, it does sound as though they didn't speak up soon enough, but given that his reputation has only increased with time it's not hard to think that he's been every bit the bully that people have made him out to be.