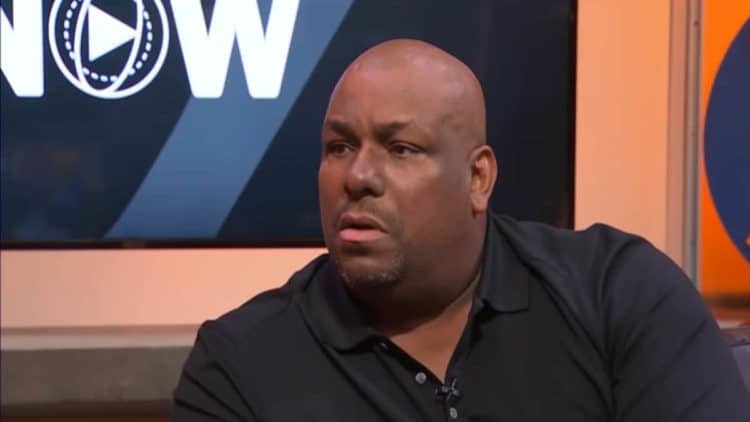 It's funny how AJ Winningham of CNN and many others like to remind us every July 1st how Bobby Bonilla day continues to be one of the longest running jokes in the MLB as well as one of the most crafty deals ever struck since despite not walking back onto the field to play another inning Bobby will be collecting a million-dollar check every year. Thanks to the deal that was brokered during his playing days when the Mets wanted to badly to get rid of him Bonilla will be seeing a yearly check until he's in his 70s thanks to the interest that accrued from his not taking an immediate payout when he was on his way out. There aren't likely a lot of people in professional sports that will ever get a deal like this since it's likely that teams wised up after this and are constantly seeking ways to save money rather than get doused like this.
If his life ever makes it into a movie, there are a few people that might be able to play him, as listed below.
5. Taye Diggs
It doesn't seem like we see a lot of Taye Diggs these days but it would appear that he's still active and still capable of turning in a pretty good performance. So far in recent memory his work on All Americans has been getting him some attention, but at one time it seems as though he was ready to become one of the hottest names in Hollywood. It's not a stretch to say that he could play Bonilla as he's taken on a number of roles that might not have been designed specifically with him in mind. On an interesting note he did play a character that was an ex-baseball player, though this was only in mention.
4. Donald Glover
Donald almost seems like an odd pick to select since he doesn't seem to be too interested in projects such as this, but it does seem as though he could make it work. His ability and his presence on screen could make it work, as he's been seen to be a very cocky and confident individual in several movies. His character on screen is something that a lot of people see as everything from brash and cocky to confident and in control and it's all a matter of perspective when it comes to just how you want to view him. In many ways though Glover is the kind of actor that might make a role like this all his own in some way.
3. Michael Ealy
A lot of times Ealy doesn't seem to get the kind of respect as an actor that he deserves as he takes part in a lot of movies as a glorified extra or bit player, or a supporting actor that pops up when he's needed. As a lead character it would be interesting to see what he could do and how he would handle the part since in many ways he does seem more than capable and could possibly handle it quite well. It might be however that other supporting actors and bit players might be needed to round out the cast if this was to ever happen simply because it might be that a big-name actor could drown him out.
2. Michael B. Jordan
Playing the part of a sports icon is nothing new to Jordan since he's already made his legacy with Adonis Creed. Putting into a movie like this would be a lot different but it would still be something right up his ally since the adversity aspect of it would no doubt play to his strengths. It would be something that might need to be structured quite a bit differently but at the same time Jordan has shown himself as the kind of actor that can handle himself no matter where he's put, and is able to flow into a role without much if any difficulty. It might be kind of a challenge, but he seems to enjoy a challenge.
1. Chadwick Boseman
He'd be the number one pick since he's already played a baseball great in the past and has nailed it. It might take altering himself just a bit to make the part work, but his acting ability is solid enough to make it work perfectly. Chadwick has been on a role with his career as of late and while this likely wouldn't be the same kind of exposure as Black Panther or Jackie Robinson, it still seems as though it could be a positive step forward since he's proven that he can do just about anything that's put in front of him. Hands down he'd be the number one pick to start with and the hope that a lot of people would look to.
Just the novelty of Bonilla getting a paycheck every year would be a good way to cap off the movie.