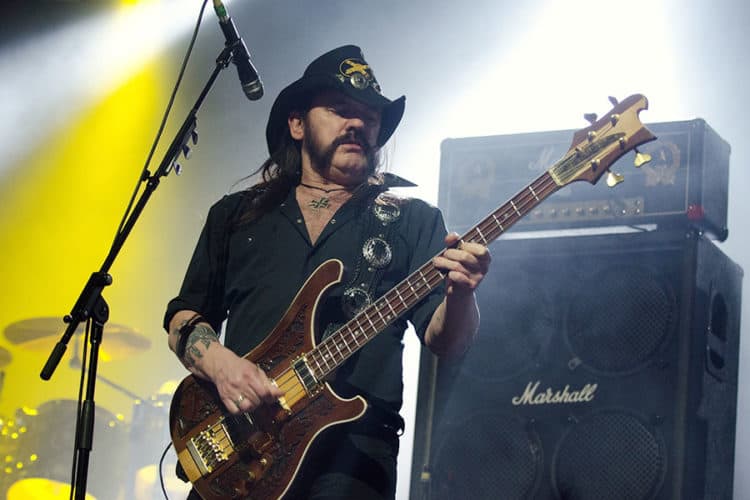 Now let's get one thing straight here, no one could possibly top Lemmy Kilmister, after all the guy was a god when it came to rock and his passing affected a lot of people. But that doesn't mean his story shouldn't be told and in doing so, someone would need to step into that role, however briefly. While Hollywood is full of great actors, there are only so many that could possibly take on a role such as this and make it work in a convincing manner. No matter what anyone thinks about some of the actors on this list it does feel that they might be able to channel the spirit of Lemmy long enough to convince the audience of their sincerity and to bring them the kind of performance they would want, and that would do the legendary musician proud. Given how revered he was by so many, the part of Lemmy would have t obe completed in a nearly perfect manner, meaning it would take a seriously gifted actor to make it happen, or at least someone that would be able to take on the part and do something extraordinary with it.
Here are a few actors that might be able to play the part of Lemmy.
5. Ben Stiller
This might sound like a joke, but it's a real pick since not only could Ben Stiller be used to emulate the appearance of Lemmy, but he's a great actor that can be just as great for drama as he can for comedy. There's no telling as to whether or not he'd be that great, since it's likely that he wouldn't be at the top of many people's lists, but it does feel that he can do this if he really put some effort into it. One of the only reasons for this would be due to the role he placed in Tenacious D and the Pick of Destiny, which was comical, but still serves as a small bit of inspiration that might make it work.
4. Matt Damon
Matt is definitely one of the chameleons of the business that can put on a good show and dress up as anyone he needs to be while creating the same persona that's needed in his own manner. Some might not want to agree that this could be possible, but it does feel as though he might give one of the best performances ever simply because he's actually a pretty good actor. Actors are often given labels as to what they can do and what they can accomplish within their means, but people kind of need to remember that some of them can really go above and beyond when they need to in order to perform a role.
3. Christian Bale
Bale is another actor that can take on a wide variety of roles and is very good at what he does since he's been able to accomplish pretty much any act that he needs to in order to make it great. There might be a few folks that want to point out his shortcomings in a few movies, but the fact is that every actor has those occasionally, and judging them all by their worst performances while not taking into account their best is a pretty big mistake. It's hard to say whether he'd be the best version of Lemmy that could ever be expected, but it still feels that he'd be able to put a great deal into this role.
2. Johnny Depp
Not only does Johnny know how to play guitar, but he has a lot of appreciation for music and could no doubt nail this role in a big way that would be impressive to watch and give people a lot of reason to believe in him again after his whole divorce and career fiasco. Many people are still firmly on his side and want to see him continue to succeed, and a role such as this might go a long way towards keeping that faith and making it clear that he's still a huge talent in Hollywood and isn't going to be kept down by anything. Plus, seeing him in something different and music-related could be fun.
1. Matthew McConaughey
The reason he's at the top of this list is pretty simple, it feels like he could pull off the look, the attitude, and the overall feel of Lemmy because he is that great of an actor. While Depp might have been the obvious first choice, the only reason he wasn't is that his career is a little uncertain at this time, even if he's bound to keep moving forward. But McConaughey is one of those that can step into a role and make it great on willpower alone sometimes, and it feels as though he could do it this time as well.
No one can replace Lemmy, but a few actors could definitely play the role in a convincing way.