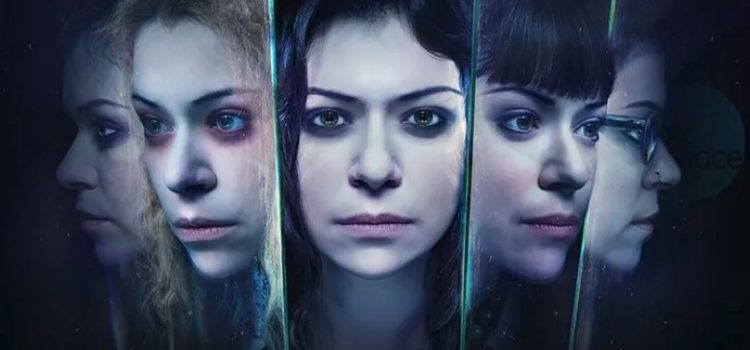 Sometimes it's tough enough to wonder how a person goes from playing one extreme role to another when switching between TV shows or movies, but trying to imagine what it's like to play a different character on the same show is even tougher since one would have to remember just who they're playing at that given moment and keep that in mind before having to merge into the next character at another time while not allowing the two characters to overlap. Some actors have managed to do this quite well and have made a career out of it in some instances, but it's still mind-boggling to figure out how this is done and how they keep from being confused as to who they're playing at any given moment. This of course is the talent that some actors have, being able to keep their many different roles straight. Likely as not they have help at times since otherwise, it does feel like it would be a struggle to try and keep everything straight at all times. On the upside, it does allow these actors to show off the kind of talent that makes them unique in a business where standing out is important.
Here are a few actors that played multiple roles in the same show.
5. Tobias Menzies – Outlander
There might be those that want to say that this doesn't count since we're talking about two men that are basically bound by heredity, but it does pan out since not a lot of actors tend to play their own descendants. It might appear to be a way to cut back on hiring another actor but people have responded fairly well to it already and Tobias has managed to take on both roles without any real difficulty since the two men are divided by a rather large amount of time and this easily results in their mannerisms and beliefs being able to remain as different as they can be.
4. Garrett Dillahunt – Deadwood
The recycling of actors as they're thrust into different roles isn't a new practice since a lot of shows have done this and they've actually been quite successful with it. Garrett played the man that shot Wild Bill Hickock in one season and came back during another season to play a man that had a penchant for killing hookers. In a way it was likely destined that he would end up playing one of the most disturbed characters in the overall story, but he did it so well that trying to say it wasn't effective is kind of pointless since it worked. Sometimes taking an actor out of one role and plugging them into another in the same show can keep things interesting.
3. Ali Larter – Heroes
Between Niki and her alter-ego Jessica, who could access her powers, Ali Larter's position on the show was kind of difficult to wrap your head around sometimes but was no less important than any other's. But while it did appear that her involvement with the show would be over and done with thanks to her death in season 2 it was obviously not meant to be since in season 3 she came back as Tracy Strauss, who was separated at birth from her twin Niki and had her own set of powers to bring to the table. Unfortunately, by season 2 and into season 3 the show was starting to lose a lot of momentum and things began to run downhill pretty quickly.
2. Martin Lawrence – Martin
A lot of credit can be given to Martin Lawrence since he ended up playing characters like Sheneneh, his own mother, and a host of other individuals that weren't too hard to figure out but were still hilarious since they brought a great deal of humor to the show. Some folks might want to point out Martin's troubled and sordid past but the point of this is to show just how effective some of his extra roles on the program were since they opened up a lot of extra content that might not have been there in the first place. Plus, some of the characters were just too funny to pass on and not having them would have been a shame.
1. Tatiana Maslany – Orphan Black
Tatiana definitely gets the gold star for having to play so many different roles in one show since she had to effectively play a dozen clones of one person and make them all convincing throughout the length of Orphan Black. This is something that feels as though it might drive someone utterly insane after a while, but obviously, she was able to hold it together and keep everything as straight as possible to get the job done. One has to wonder though if she did need to sit back and just say her own name now and again as a reality check to make sure that all her faculties were still working as they needed to be.
One character is enough for a lot of people, two is pushing it, but more than that and it feels as though a lot of people might bow out at some point.