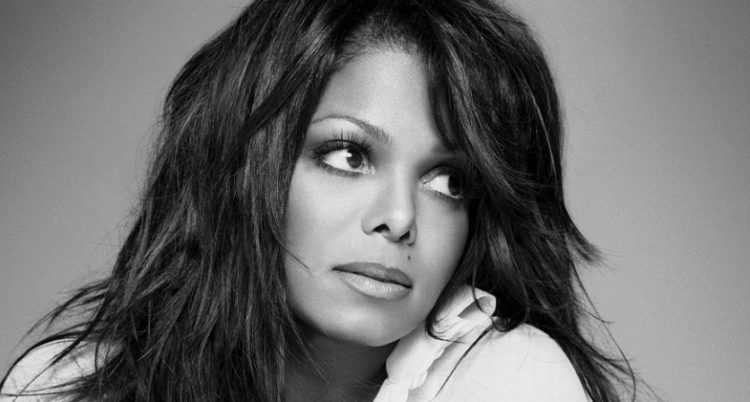 To this date Janet Jackson is still a big name within America and across the world since from the time she was young she seemed destined to be a star. Getting out from beneath the rule of her father was one of the hardest things she's had to do in her life when she decided to take control of her career, but obviously it worked. For decades now she's been one of the hottest acts in music and even rivaled her brother Michael when he was still alive as far as popularity goes. These days she's still every bit as popular though she's certainly hit legendary status and is no longer just another musician. It's pretty easy to assume that one of these days a biopic is going to be made of her life and while it might not be entirely truthful with every last detail it does seem as though it might be something that people would want to watch.
Here are a few women that might be able to play the part of Janet.
5. Amandla Stenberg
In all honesty Amandla is still coming up as a skilled and talented actress but she's got enough credits to her name at this point to make a move and really shine in a way that people might not be expecting. As Rue a lot of people came to love her in The Hunger Games even though her character didn't move on. But anyone that can create a character that people cling to even in memory is someone that has the skill to become something more if they're given the chance, and this might be the one thing that could really elevate her career. Playing someone like Janet Jackson is going to likely need at least a few individuals to represent different ages, and she might fit the bill nicely.
4. Parker McKenna Posey
Parker has been around long enough to know the industry in and out and to have picked up the necessary skills to play a part that's  both convincing and memorable. Playing Janet Jackson would be a challenge for anyone it would seem since her iconic status is something that's a little difficult to really emulate but at the same time it would be a pleasure for many to try. There would be some ups and downs to playing this part no doubt but it would still be a career move for anyone that actually received the opportunity considering that taking on the persona of someone that's still around is going to be a chance to shine.
3. Madison Pettis
Madison might be the only person on this list that might see a bit of trouble since she's a great deal more light-skinned than the other actresses, though her father is African American. The young actress that starred on The Game Plan with Dwayne Johnson might not be the first choice mostly because of her lighter skin color but it does seem that her acting ability might at least make it possible for her to be considered for the role. Obviously Janet Jackson would need to be played by someone with slightly darker skin, as too many moments in movies have been accused of whitewashing to really take a chance any longer.
2. Naya Rivera
Naya might be another woman that needs a second look, but not for her acting ability by any means since like so many others she's picked up what she needs throughout the years to prove that she's the kind of actress that can fill a role without much trouble. But for the role of Janet Jackson a woman would have to have just the right look and while a lot of these women on the list could possibly pass if they were given the proper makeup and hairstyle it does seem that a couple of them would pass only on acting ability and not much else. But finding someone that looks just like Janet within the current talent pool is a little tough.
1. Tessa Thompson
You might have noticed that Tessa Thompson is on a lot of lists and a lot of peoples' minds these days. All you have to do to figure out why is look at her filmography and it will be easy to understand. The woman is on fire at this point since she's been taking one role after another and playing them out with such skill that it's hard to find anything about her ability and her performance that's worth commenting on in a negative fashion. The fact is that she grabs hold of a role and makes it her own almost as easily as a person might don a comfortable robe. From that point it's just a matter of what she has to do and who she has to be, and that part seems to come easily.
Any one of these women would likely work for the role, but a couple of them would probably be more suited than the rest.