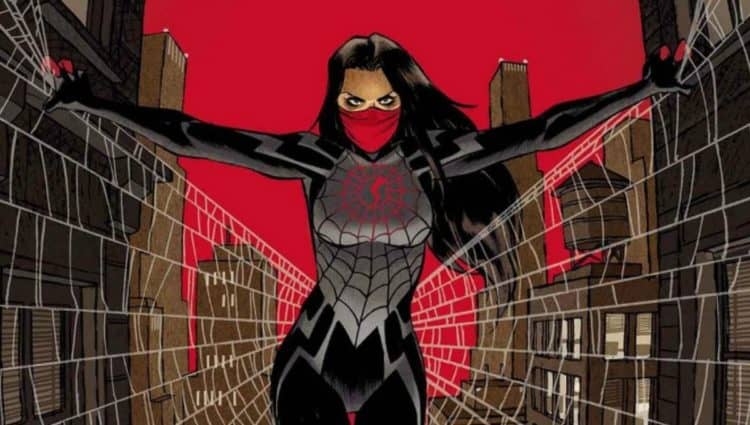 With the Silk live-action show on the way it's kind of easy to wonder who's going to be cast in the main role since putting a younger woman that can play Cindy Moon into the role is a must, and yes, she's definitely going to have the right look, otherwise, fans are going to likely have a hissy fit. But this shouldn't be too hard to do since there are plenty of talented young women out there that are Asian or part-Asian and can definitely look the part. Finding the right person is going to come down to who can play the role accurately and who looks the part more than anyone else when all is said and done, just like any other movie. Well, that's how it should go anyway. But Silk is going to be a newcomer to the live-action treatment and as such whoever is going to take on the role will need to have been there, done that before when it comes to acting since a newcomer could possibly work, but it's usually nice to have someone that's been around the block at least once or twice when it comes to show business and can put on a great performance.
Here are a few individuals that might be able to play Silk.
5. Park So-Dam
So far the Parasite actress is one of the more prominent picks that a lot of people are hoping to see since she is skilled and she's shown as much throughout the last few movies she's been in. Whether she'll be considered young enough or will be beaten out by someone else is the question, since at this point she might be a favorite, but there's always that chance that someone else will come along that has just a little more of what directors and producers are looking for. But at the moment she's definitely on the list and could be a very serious consideration since she's made it clear that she has the skills that are needed.
4. Nikki Soohoo
People might not remember her that well but she did just fine in Stick It, the gymnastics-based movie that obviously took quite a few liberties and yet made gymnastics feel as though it was harder than training to be a Navy SEAL. Given the fact that Nikki and the rest of the cast had to get into the actual training to be convincing it's easy to think that she might have retained at least a little of it and could possibly use that, if she's even selected, to help with the character. One has to remember that most of those that take on the spider mantle in any way are extremely flexible, and hopefully, we won't see too much CGI for this.
3. Michelle Ang
After her time spent on Fear The Walking Dead it's a bit obvious that Michelle has the necessary acting skills to make this work and should at least be a consideration for this part. Of course, that's assuming that casting is looking in all directions and is going off of looks as much as anything else. Cindy Moon might turn out to look like a very different character given the fact that Peter Park ended up looking pretty different a couple of times and yet people still enjoyed the movies. It's hard to say what, or who we're going to see since likely as not there will be a lot of factors that will go into this decision.
2. Yifei Liu
Action obviously isn't a problem for Yifei since her time in The Forbidden Kingdom and recently, the live-action version of Mulan, have been great opportunities for her to show off what she can do and to show that she's a great asset to pretty much any project. How she would be received as Silk though would be very telling since it would be going straight from fantasy into another genre where the fans are extremely picky and any faults are bound to be picked apart no matter how good someone is at the role. But seeing as how she's done just fine in her career at this point it's not hard to think that she would succeed.
1. Victoria Park
This wouldn't be too hard to make a transition from DC to Marvel it feels since Victoria has already shown up in The Flash. It does feel as though people might be shocked to see her jump the fence and head to the other side, but it's also easy to think that they would forgive her since she's obviously not the first to do it and won't be the last. But with her background in a superhero show already it's fair to say that she would have a good shot at making such a transition without any real problem.