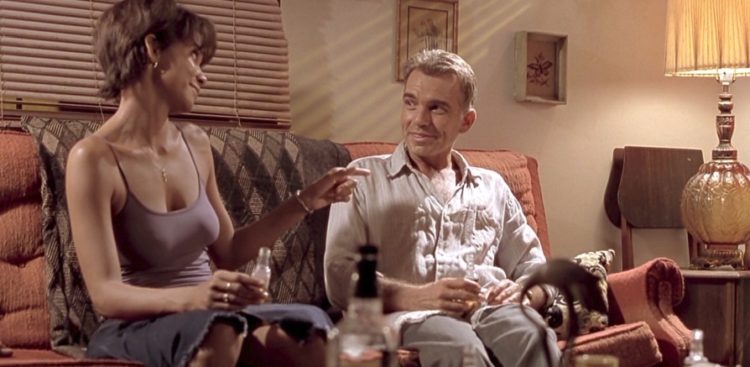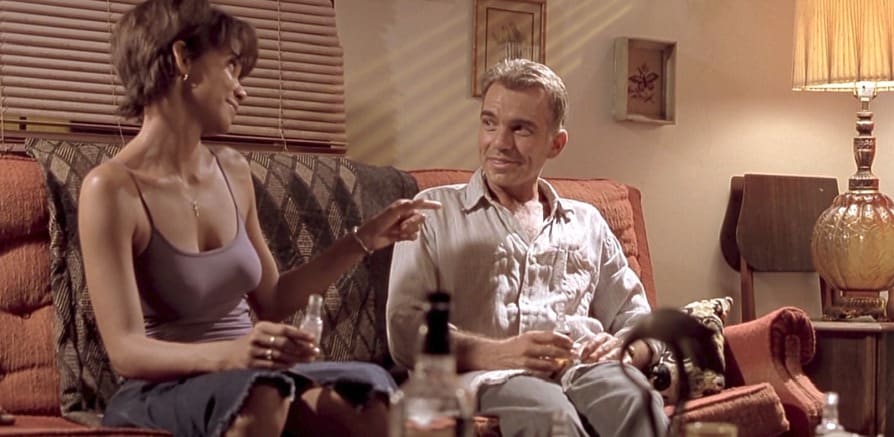 Some actresses have bared it all and been ruined almost automatically, but some have done the same and have gone on to enjoy great careers. In fact some have done it in more than one movie and had made kind of a reputation out of it while others might have done it once or twice and then called it good. Why they do it is usually pretty simple to explain, they're actresses and they're getting paid to do a job. Whether they object or not is up to them and they have every right to do so and not perform the scene. Some women are staunchly opposed to exposing themselves on camera and have still experienced stellar careers. Some women though have seen their careers rise not long after showing their naked bodies on screen and have become quite memorable for it since those scenes just happened to have been the fantasy of many an adolescent and adult male that has lasted for a long, long time.
The backlash that some of them receive for doing this isn't entirely fair, but it does tend to reflect how society feels about the whole nudity on film thing. In some regards it might not be as necessary, but in other cases, believe it or not, it pushes the story forward and gives it a new layer of depth since nudity all on its own is not a bad thing. But in some cases it is used as a gimmick to sell more tickets and to increase the popularity of the film. In other cases however, such as the careers of those women that perform in such scenes, it can have a very positive effect.
Here are just a few actresses whose careers were enhanced by their nude scenes. Don't get too excited guys, there won't be any full frontal on this site.
5. Denise Richards – Wild Things
Wild Things was in a way the movie that really made Denise Richards. She's had other acting roles since, but this one was the role that really got her noticed and allowed her to become a superstar. After a while however, when the buzz from this movie had died down, she stopped being America's darling and kind of faded into the background. When this movie was released and for some time after however she was every adolescent boy's fantasy simply because of how she was seen in this movie and of course, how much flesh she decided to show.
4. Halle Berry – Swordfish
Halle Berry is one of those actresses that hit it big and kept going no matter what it took to keep herself relevant. Don't get it twisted, this means that she busted her hump and worked as hard as he could at every role she was able to get to keep her career alive. A few times it seemed like she might have dropped off a bit, but she came roaring back without much effort, and yes, baring her chest definitely helped in a couple of movies. In Swordfish, which was barely a blip on the box office radar when you look at it, the one scene in which she exposes herself was likely seen as one of the best moments in the movie.
3. Shannon Elizabeth – American Pie
To those of us that can remember sitting in the theater and watching Shannon Elizabeth try to hook up with Jason Biggs in his bedroom the memory of watching her undress and get a little excited is probably still very poignant. As the exchange student that was into the lovable nerd she seemed kind of naive in some ways, but she definitely knew what she wanted when it came to the bedroom. It's just too bad that Jim was just a little too quick on the draw. After that Shannon was seen in a number of films, but the ascent didn't last for that long.
2. Phoebe Cates – Fast Times at Ridgemont High
Phoebe still stands as one of the most memorable women from the 80's since that one scene in Fast Times at Ridgemont High likely stuck with many young men that found her to be the perfect girl next door type. She was one of the most experienced young women in the film and yet off screen she was so worried about the nude scene that she almost didn't do it for fear that any nearby neighbors would be trying to snap pictures of her during the shoot. Her career looked to be on a fast track after this and stayed stable for a while at least.
1. Jamie Lee Curtis – Trading Places
To be fair Jamie Lee Curtis already had an impressive career before this, but the one scene in this movie during which she bared it all has stuck in movie memory for so long that it's not possible to get it out any longer. The way she did it, the way the scene was shot, and what came after was so iconic that you can't help but think that this is at least part of why she became so well-known moving on in her career. It was kind of a "here they are, look at them for the first time and the last time." Honestly that's how it felt since she never got naked again in a movie.
But hey, if it helped their careers then so be it.