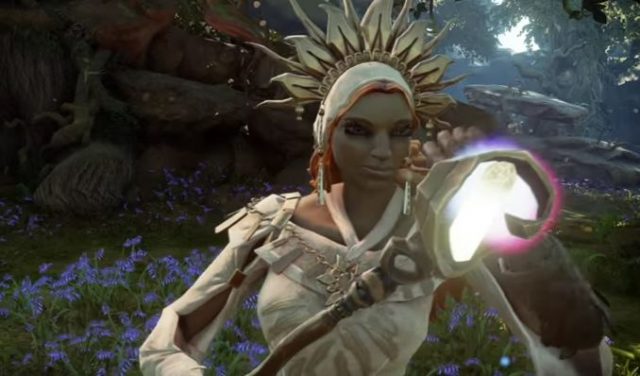 The unfortunate thing about movie and video game trailers is that they often give off an incredible set of expectations.  No more is this more apparent than in the Marvel and DC movie universes.  Remember how awesome Batman Vs. Superman: Dawn of Justice seemed like it was going to be?  Exactly.  A trailer generally gives the viewer a compilation of the best of a given game or movie.  I personally hate that because while yeah, it's cool looking and gets you psyched, if the rest of the game or movie can't hold up to the trailer then what's the point?
Nevertheless they are a great marketing tool and thus we should remember that's all they are, marketing tools.  Am I psyched to see Logan?  You bet I am but I'm so cautiously optimistic right now because of all the hype.  There are some trailers that should really just be left trailers, don't you think?  Imagine if John Carter never actually got released.  Wouldn't that have been just so much better?
Speaking of which, I came across a series of video game trailers for games that looked incredible.  The only problem is that the games never actually got released.  Fans were teased, excited, and raring to g,o but the games for one reason or another failed to make it to the market.
Here are five that we were all pumped for that never actually got released:
Silent Hills
Silent Hills, the proposed ninth installment in the popular psychological horror series, began development with publisher Konami and developer Kojima Production in 2012. It also had one of the industry's most well-loved and well-respected game director's behind it: Hideo Kojima. Not only that, Silent Hills was also set to include The Walking Dead actor Norman Reedus as the title's main protagonist, and renowned filmmaker Guillermo del Toro was supposed to assist with direction and overall production.
Doom 4
The story behind Doom 4, the FPS title anticipated to join the rest of the all-killer/no-filler games in Bethesda Softworks's Doom series, is a doozy. Development on the game (which would follow the Hell on Earth uprising) was officially announced back in May of 2008. Just a short while later, John Carmack–one-time head developer at Doom's parent company, id Software–teased Doom 4 at the 2008 QuakeCon, and the response seemed fantastic. Many of the minds behind the title promised grand gameplay that would hone in on the horror-esque play of its predecessor, Doom 3, but this time, there would be a more rewarding experience.
Mega Man Legends 3
Mega Man Legends 3 would've likely been a mega hit, given its near-legendary history. Set to be the fourth entry in Capcom's Mega Man spin-off franchise, Mega Man Legends, this adorable action-adventure title had a throng of dedicated players eager to get their hands on the 3-D gameplay and immersive narrative. Keiji Inafune, the main man behind the Mega Man Legends series, announced the project in 2010 during a Nintendo 3DS press conference (later releasing a video announcement as well). But it was the official first look at Mega Man Legends 3 that had fans itching to play.
Star Wars 1313
Several years ago, Lucasfilm wanted to go gritty for their next action-adventure Star Wars game. However, the situation got a little sticky following Disney's purchase of the company in October 2012 (for $4 billion, at that). But before the deal of the century took place, Lucasfilm unveiled the first Star Wars 1313 trailer at E3 that same year. Given how passionate Star Wars fans are, it came as little surprise to hear the response to 1313 was unbelievable.
Fable Legends
Fable Legends was the 2016 follow-up to the original Fable franchise of action-RPG games. It was first announced at Gamescom 2013, teased again at E3 2014, and finally shown off in epic proportions at E3 2015. And it was the last trailer that truly kicked Fable Legends into "absolutely need to play this game, no matter the costs" territory. Unfortunately it never came to be.
Info via Looper.com