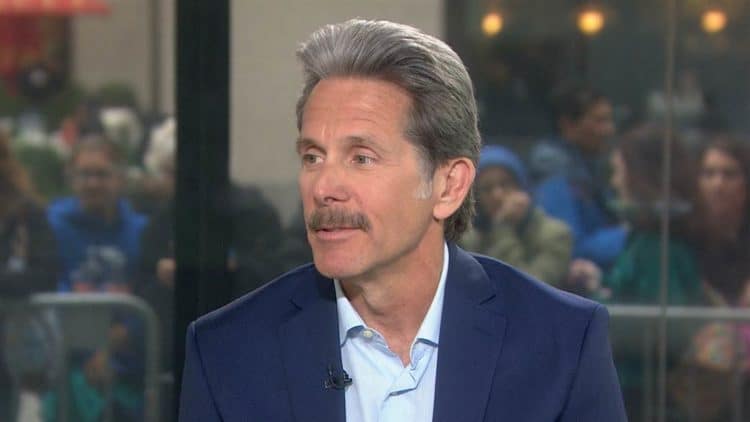 If you have to wonder who Gary Cole is then you might not have watched Office Space or Talledega Nights: The Ballad of Ricky Bobby. This guy has been in so many films and guest-starred on so many TV shows at this point that it's hard to not remember having seen him doing something hilarious or worth watching. His manner can change depending on the role he's playing and there are times when he's truly the worst character on the project since he seems to play such parts with great skill. Yet for all that he's done quite a bit of voice-acting as well and has excelled there as well. He's one of the many actors that seems to have been overlooked more often than not for his contributions to the big and small screens since he's typically seen as a secondary or supporting character so often.
Here are a few instances in which his voice helped to push forth a character.
Black Adam is a big problem for a few heroes in the DC universe and has been proven to be one of the more powerful villains that the heroes have had to contend with. He's been a constant thorn in the side of the hero Shazam and has even tangled with the Justice League on occasion. He's actually being pushed as a live action character that will be taken over by Dwayne Johnson, but Gary Cole managed to make him sound particularly sinister in this version since it's easy to see just how he could be viewed so much easier as the bad guy instead of the antihero that he's supposed to be at times.
4. F is for Family – Roger Dunbarton
This show is kind of like the old 70s sitcoms with the father that's abusive but somehow loving in his ways as he's typically avoided by his kids and tolerated by his wife in the almost oblivious way that people are used to. His boss on the other hand is anything but complicated since he doesn't seem to shy away from telling his employees just what he thinks of them at times. Gary definitely puts a mean-spirited spin on this character but it seems to work since it allows the character to blend in so nicely with the whole show. It's almost like stepping back in time since the show is based on an era when people were still expected to fall into their stereotypes without question.
3. Archer – Special Agent Hawley
Archer has to be one of the strangest spy/spoof shows ever made but it's managed to gain a pretty impressive following as it's continued from one season to the next. To think that it's drawn the voice talents of many different individuals at this point isn't too hard to believe since a lot of people want in on something that people tend to like. One might think that some actors get to pick their parts but in many instances the parts are picked for them and they get to say yea or nay. Even those that have been around for a while kind of have to suck up their pride and do their best at times whether it's enjoyable or not.
2. Bob's Burgers – Sergeant Bosco
Bob's Burgers is another animated TV show that a lot of people have come to like despite the fact that the animation seems kind of simplified and not too challenging. It could be that the plot points, which are't quite as simple as the animation, are the main draw, since a lot of people will stick around for the story if the visuals aren't that great. But then again it's kind of hard to know unless you ask the many different viewers that allow these shows to keep going since they happen to like what they're seeing. Some shows are fads, some are there and gone before you realize it, and then some are seen as favorites and start attracting a crowd.
1. Kim Possible – Dr. James Timothy Possible
Obviously the work he did in voicing Dr. James was thought to be pretty great since he managed to reprise the role several times as Kim Possible continued. He's been around for a while so thinking that he'd jump from one animated feature to another isn't a stretch of the imagination, but instead seems to be pretty natural. After all an actor has to work and they've got to go where they're wanted or where they think they can do the most good. Of course the fact that some of them are getting paid pretty good money to do what they're doing does tend to help a lot, as you can imagine that Disney might pay a little more than others.
Gary Cole is a talented guy, and now you've got just a little more proof.