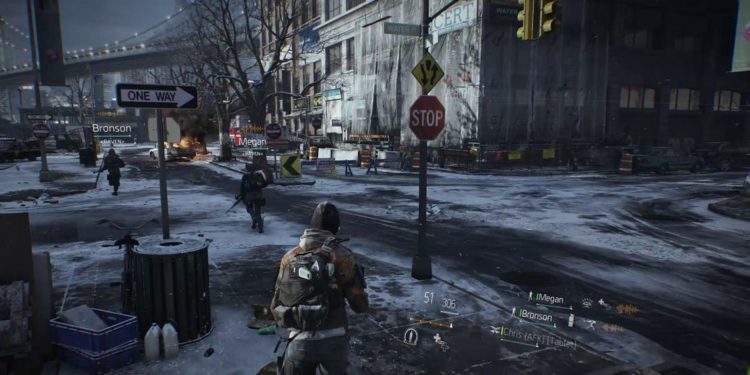 If you've ever played a Tom Clancy game then you know it gets technical. Born from the same stories that have made the writer such a popular name in the literary world, the many Clancy games that have come out have just as much to them as the books do, meaning they're incredibly technical and are typically for those that like to immerse themselves fully into the experience, getting into every last little bit of machinery and tactical discussion as possible. It's fair to say that the games are a faithful extension of Clancy's books since they're simply intense and straight to the point when it comes to the content they deliver, affording players a truly masterful experience that keeps them on their toes continually and forces them to pay attention lest they miss something that's vital to the overall gameplay and their success.
Here are five Clancy games that are considered to be among the best.
5. Rainbow Six 3
https://youtu.be/QnJ4l4UAMXA
A lot of players have found this to be an exceptional experience on both PC and on Xbox. Each level is as intense as it gets, featuring a squad-based crawl from the start to the finish. Unfortunately death comes extremely quick in this game as around every door and after every breach you could find someone ready and willing to end your good time. It's the kind of game where you either learn to advance carefully or find out just how quickly your game can end. It's the kind of game where caution and discretion can be better served than the type of run and gun games where frag grenades and wild bursts of fire are used to compensate for any lack of skill. The addition of voice commands is also another boon that helps make this game enjoyable.
4. Splinter Cell Conviction
https://youtu.be/8sYXi7qron0
There was a lot of trouble in the development process of this game but when it finally came out it was everything the fans wanted and more. The final product wasn't deemed to be as free-flowing as it needed to be but the aggressive and fast-paced stealth more than made up for it, giving fans a unique experience that allowed them to be blown away while picking and finding their way through the game. The impressive, fluid motions of the gameplay and the realistic sounds make it a game that tugs at the senses and even at the gut as you get the experience of actually being in the game. The story might not be the best but the action is so smooth and the missions are so intense that this hardly matters.
3. Ghost Recon Wildlands
https://youtu.be/Q5B8-FAxYNo
The fun of tracking down the high-value targets in this game is kind of reminiscent of the Mercenaries game, allowing the player to track down those targets that are secured in compounds and giving them the opportunity to neutralize them in various ways. Of course the option of bringing down a massive fuel-air bomb on the area is just another one of the perks that people tend to love. Thankfully though this game tended to back away from the idea of aerial ordnance so as to make the surgical strikes stand out a lot more and become a little more appealing. With this game you can take a team of four into drug cartel facilities for those silent takedowns or you can smash down the gates in a very loud and explosive manner. You can even just park out on a nearby hill and practice your sniper skills if you're so inclined.
2. Rainbow Six Seige
https://youtu.be/zJoNWphkHfA
Seige received a lot of middle of the road reviews and didn't attract the huge audience that Ubisoft had hoped for, but it's so finely-tuned that it's simplicity is what will allow it to stand the test of time. The maps are designed in a way that is simply too great to be ignored and the five versus five mode in which one team infiltrates and the other defends is great. There's enough gadgets and tools to add to the game in a manner that allows the players to outwit one another and try to pull ahead with simple tricks and techniques that can be mastered and used to great extent. While it's not the most lauded of the games it's still one of the best since it gives a kind of gaming experience that allows the underdog to have a chance to prove that they're never really outgunned so long as they have a brain in their head.
1. Splinter Cell Chaos Theory
https://youtu.be/AbnSwNIavhk
Out of all of them this seems to be the favorite for the way in which it presents a global shadow that threatens to plunge the world into yet another war. The intensity and the dark feel of it brings forth enough plot twists to keep the player fully gripped and can keep them interested with the array of gadgets and weaponry that are waiting to be cycled through. This game is simply lethal in how it presents itself and while the visuals are a little dated it still manages to keep the top spot for the story and the overall experience that it brought to the Clancy-verse.
If you're ready to go out and start playing the many different Clancy games as of now it's not that surprising.