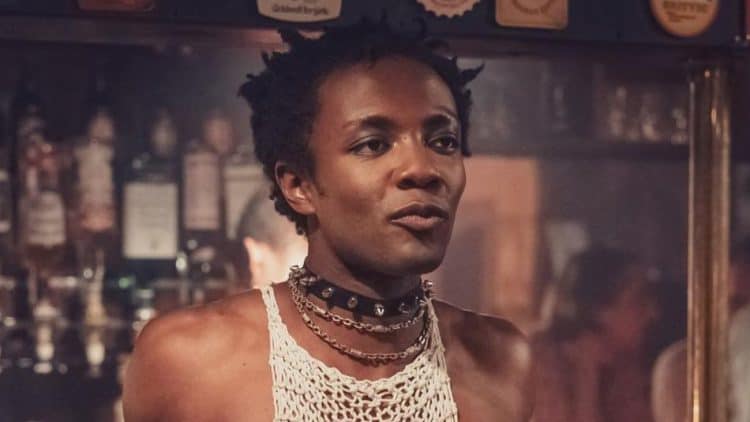 Sometimes it's a good idea to keep an eye on what's happening across the pond as well in terms of entertainment since there's plenty of talent and enough stories to be entertained by coming from that direction as well. In fact, it might even be a welcome reprieve from what American entertainment has to offer at times, since the difference in storytelling is pretty obvious at times, even if there are moments when it becomes quite similar. Plus, since we're in the business of entertainment, it's usually wise to know or at least aspire to know as much as possible about what other cultures and countries have to offer when it comes to adding to the overall movie and TV experience. At the very least, it's a slightly different look at things from a perspective that a person might not be used to, which can be used to broaden horizons in a very big way since believe it or not, a lot of us enjoy the same things, just in a slightly different way. With that in mind, it's easy to think that perusing what other countries have to offer would be a smart idea.
Here are five British shows that might be worth your time to look at in 2021.
5. Intergalactic
This is where a lot of similarity starts to come crashing in since a group of prisoners hijacking a ship sounds like something that's been done before in a number of ways since there have been movies that have featured prisoners taking over space stations and plenty of stories that have dealt with instances such as this. Depending on how the story is told though it could go just fine and be a very convincing tale. Anything dealing with drama and action in space is bound to be something that people will at least look at and try to take seriously from the start, so long as the story is told in a manner that is worth following.
4. Bloodlands
A crime drama that deals with disappearances and confusing leads that power the storyline in a number of ways typically tends to be something that will keep a lot of people interested but needs to remain versatile enough to draw in even more individuals that will become interested. One good thing about a show such as this however is that it will tend to interest people as it goes along, and those individuals that come late to the party will want to catch up and see what they missed while trying to stay current. Sometimes these shows can take a while to get used to, but once a person finds themselves hooked they're bound to follow things to the end.
3. Behind Her Eyes
A love triangle is usually a good way to get a lot of people into a story since the drama that comes with it is enough to get a lot of viewers hooked since if there's one thing that people love to dive into headfirst, it's drama. How this show will do kind of depends on how forceful the drama is and of course, what happens to those involved since the idea is that a single mother getting involved with a married man makes things a little more dramatic and even more intense since there's so much more risk involved. But thinking that it could be successful isn't too hard since this type of story usually goes over quite well.
2. It's A Sin
A show about a group of friends living together, experiencing life together, and then having their world disrupted as AIDS makes its way across the Atlantic and becomes the widespread nuisance it was and continued to be for a good long while before the knowledge of what it is and how to prevent it or live with it for as long as possible is bound to be something that will open eyes. The epidemic was bad enough that it scared the living hell out of many people, and it tended to change the lives of many before the issue was finally controlled in any sense of the word. A show like this is bound to remind a lot of people of many things that have happened in the past few decades.
1. Domina
Period pieces have been quite popular in recent years since they've taken people back in time to moments that are either entirely fiction or have become moments that have pulled straight from history, as this show is set to do. This will deal with Empress Livia after the assassination of Julius Caesar, so one can expect that there's going to be plenty of politics, intrigue, and double-dealing that will be added into the story since that happens to be a big part of any story having to do with such content. It should be interesting though.
It's worth it to take a look.