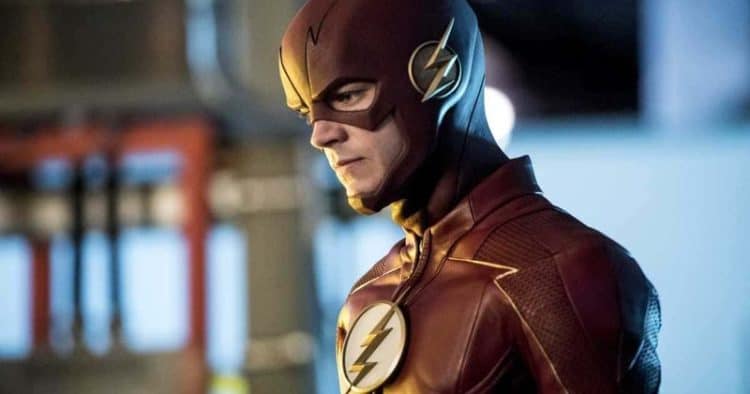 With the Arrowverse losing its flagship show soon, The Flash has taken the leadership role in the CW's DC Universe. You won't hear any complaints from us on that part considering that The Flash is one of our favorite shows on at the moment. The show has transformed over the last few years, and it has become an incredible work of superhero storytelling, action, drama, and so forth. Season 5 of The Flash ended with much drama, as we lost a few characters that we've grown to love, but season 6 is starting off the year with such strong storylines that fans can't help but to theorize. Here are some of the best fan theories about this season of The Flash.
1. The Flash death
This is something that has been looming over the series since the first season of the show. We knew from earlier on in the series that at some point Barry Allen's Flash goes missing and is never found again. During the finale of season 5, we saw that the timeline changed in many ways and one of those ways is the date of Flash's disappearance. The date moved from 2024 to December 2019. With scheduled release of episodes, we know that that particular date coincides with the Crisis on Infinite Earths crossover this year. We believe that we might see the death of the Flash during that time. However, this article from Digital Spy argues that we might see a different Flash die—not Barry Allen. The argument states that we already know that John Wesley Shipp's Flash version is set to appear again this year. Plus, there's just absolutely no way that CW is letting Grant Gustin go so soon. Gustin is essentially the lead player in the Arrowverse now. So he's likely to stay, but another Flash is likely to die.
2. Nora West-Allen
There's a buzz going that Nora West-Allen might make an appearance. We've learned all too well from watching all sorts of superhero shows in the last few years that no reality is truly final. With the introduction of time travel in the series a couple of seasons ago, the dynamic of the show completely changed. Add that to the fact of the multiverse, and it's likely that we'll get to see characters again even after they've passed on. Nora West-Allen ended up getting eliminated (literally erased) from the present after the timeline was altered in season 5. Some fans believe that her disappearance wasn't the last that we've seen of Barry and Iris' daughter from the future. It should be right enough. Actress Jessica Parker Kennedy was such a great addition to the show, and totally fit right in. We'd be happy to see her back in whatever capacity.
3. Godspeed
Many fans are refusing to believe that the role of Godspeed in season 5 was all we were going to get out of the villain. It was short, but it was truly sweet. Some believe that the series wouldn't have devoted such time to develop this character—its costume and relation to the show—if it wasn't gong to come back at some point. We believe the same, especially since Godspeed is much stronger than how season 5 made him out to be. There's just no way that Nora defeated Godspeed so easily. The only solution to this dilemma is to bring the character back in season 6 and give it a proper send off. He should be going head to head with the Flash himself or even the entire team. With a costume like the one he got, he deserves a bigger fight to say the least. Now that Eobard Thawne is out of the picture (again), there are still a lot of villains we'd like to see the Flash fight. Godspeed is certainly one of them.
4. Nash to Pariah
No season of The Flash would be complete without some incarnation of Tom Cavanaugh's character Harrison Wells. Season 5's Sherlock Wells started off rough, but he grew on us as the season progressed. We were sad to see him go, but we welcome the addition of Nash Wells to the team. There are theories going around stating that Nash is set to become Pariah, a character in the comic books that was interested in learning about the mysteries of the universe. In order to do that, the Pariah spends his time hunting down The Monitor in order to get answers. It's not confirmed yet whether Cavanaugh's Nash is going to be the Pariah, but many fans are certain that this is indeed the case.
5. Barry and Iris
This might totally be out in left field, but we expect some changes to happen within the Barry and Iris dynamic. After going through the trauma of watching their daughter dissipate before their eyes, Barry and Iris has to undergo something. Their relationship throughout the seasons has always been strong, and this might be a true test for their marriage. We don't foresee the West-Allens to ever split up, but we can assume some changes to happen. After all, The Flash can't be all action and adventure without some personal character developments. That being said, we have a theory that we might see Iris finally get pregnant at some point during this season. It could be a great segue into the next season, so we assume that this might happen closer to the end of season 6. Barry and Iris are busy at the moment, and Iris is definitely busy getting her magazine started up. However, this change between the two might be good for them, and it also gives the show a chance to introduce the Tornado Twins—Don and Dawn Allen. This is all looking into the future of the show, but that future has to start happening now. So let's just say we wouldn't be shocked if Iris finds out at some point that she's pregnant with twins. It's a storyline we'd definitely like to see the show explore more of.