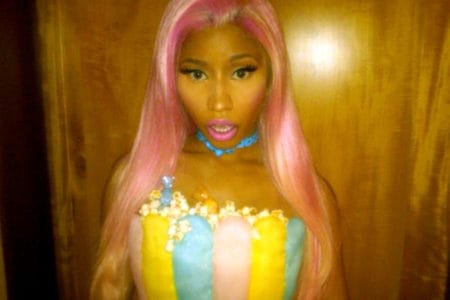 Celebrities are not as immune to the troubles of the real world as some would think. In this continuing age of technology and constant surveillance crooks are just as likely to target the stars of Hollywood as anyone else. Especially with Facebook, Instagram, and other social media granting them information on who is away from their home. All it takes now is checking up on the status of an individual to know whether they're home or not and crooks can go about planning one robbery after another. Unfortunately while the perpetrators are in the wrong, they're not the ones playing the fool by broadcasting that they're not at home.
Seriously folks, either stay off social media or install better security measures. Here are a few celebrities who were robbed in 2017.
Hillary Duff
The former child star and current actress recently took a trip to Canada as she posted in her Instagram account, allowing anyone and everyone to know that she was far away from her home in Beverly Hills, CA. a daring thief took this as a sign that it might be a good time to make a withdrawal from the Duff account and managed to get away with jewelry and valuables that were worth hundreds of thousands of dollars. It might be better idea to take a nice, QUIET family vacation next time.
David Spade
While away from home the comedian's home was broken into when the burglars somehow disabled the security system that Spade had installed earlier. There's no word as to why or how they knew to target Spade's home, but the thieves reportedly only took the safe in which Spade kept all his valuables. Their score added up to the tune of about $80 thousand dollars, which is hardly enough to break the actor but is still heartbreaking when it's tallied up.
Dina Manzo
The former star of Real Housewives of New Jersey was the victim of a home invasion and a savage beat down along with her boyfriend that left them both understandably shaken up. After tying Manzo and her boyfriend up the burglars made off with a substantial amount in cash and jewelry. Manzo has since moved to California where she is at this time attempting to recover from the horrific episode.
Nikki Minaj
Earlier this year Minaj's home was robbed to the tune of $200 thousand dollars worth of goods. Authorities have been trying to piece together the scene from surveillance photos but have reportedly not found anything concrete yet. It is believed by some that Minaj's ex, Meek Mills, had something to do with the robbery, but so far nothing has come from this rumor.
Alanis Morissette
Morissette was forced to suffer a $2 million dollar loss earlier this year when she was robbed of several pieces of jewelry that she'd decided to photograph and post on Instagram. She went into detail about each piece it would seem, which could have been seen as an enticement to any aspiring thief. Thankfully no one was home when the robbery took place, but it is rather hard to feel sorry for anyone that decides to broadcast their riches in such a manner.
Celebrities should be afforded the same respect as any other person in this world and be allowed to feel reasonably safe in their own homes with their belongings. However the issue of broadcasting how much you have and when you are home or not seems to take a great deal of empathy from anyone's initial reaction.