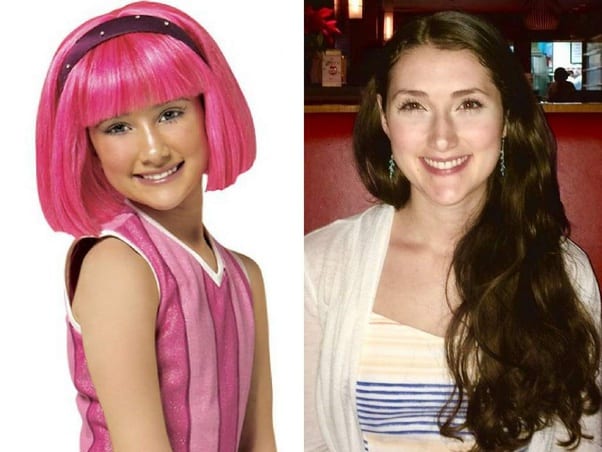 Some child actors made the decision to get out of the business when it became too much, some stayed in and stuck it out. Those who left however don't always necessarily disappear from the spotlight as some of them have gone back and others have managed to find their own way in life without the cameras or as much attention, discovering other talents they possessed while attempting to find their own path to travel. For some the spotlight becomes too much and growing up with millions of fans is a pressure they don't want. For others it simply becomes a life that's not as satisfying and doesn't give them whatever it is they need. Those that have stepped away from the limelight and found their own professions are usually those are still brought up in conversation now and then since they did manage to become known in their own time but weren't thought of that much when they did leave. Without offense to any of them the show did go on, and they were allowed to quietly slip into the mass of humanity that awaits beyond Hollywood's borders. Thankfully though a lot of those that have stepped away have found success of some sort.
Here are a few former child stars that found a career that was a little surprising.
5. Julianna Rose Mauriello
A lot of people might not fully remember LazyTown from the 2000s, but it's a sure bet that some folks will and will be able to recognize Julianna. After her time in show business however she decided to attend to her studies and eventually went on to attend a few different universities before graduating and becoming an occupational therapist. While a lot of people might not see how this might be impressive or interesting, occupational therapy is actually one of the many fields that people tend to need these days since they service their fellow human beings in ways that are sorely needed.
4. Isaac Lidsky
It's hard to say whether a lot of people though that much of Saved by the Bell: The New Class, but Isaac was a part of the show for thirteen episodes, though when he left he was struck with something called retinitis pigmentosa, which cost him the majority of his vision. He did eventually go to Harvard and became a clerk for Justice Ruth Bader Ginsburg and Justice Sandra Day O'Connor as the first legally blind law clerk. It might not be the most major accomplishment in the world but it certainly is something worth noting since the struggle to get through school alone would have been worth talking about.
3. Dylan Sprouse
A lot of people probably know at least a little bit about Dylan and his brother Cole thanks to the Adam Sandler movie Big Daddy and their continued rise to stardom, but while he continues to dabble in acting now and again he has taken the time to open a brewery in Brooklyn, New York, which is something that a lot of people have done but is still fairly impressive since it shows a good deal of entrepreneurship as well as the desire to serve the culture of an area and add to the overall feeling of pride in said culture. While he's seen now and again in the spotlight he has taken the time for other pursuits as well.
2. Shirley Temple
Known primarily for her head full of curls and for being one of the cutest child actors ever, Shirley became a US ambassador at one point and helped to serve her country in a couple of different ways. These days she's still known as the curly-haired little girl that was such a popular child star, but the truth is that she quit show business at the age of 17 when she was married. This kind of shows that a reputation is capable of lasting for a very long time if one has a big enough pull on society. But the work she did for the country when she grew older was even more important, though it's not something you'll hear a lot about. Sadly Shirley Temple is no longer with us.
1. Jeff Cohen
Who would have thought that Chunk from the Goonies would grow up to be a successful attorney? That's the shortsightedness of kids though, we don't think that far into the future at all times since back in the day, Jeff was the chubby kid that a lot of people loved to laugh at but also cheer with when he did something that was considered great. Let's be honest, when Chunk and Sloth showed up on the ship near the end of the movie everyone was happy to see them since they were essentially the cavalry come to save the day. These days though Jeff is no longer the chubby guy and he's been extremely successful for a while.
Things change quite a bit from childhood to adulthood.