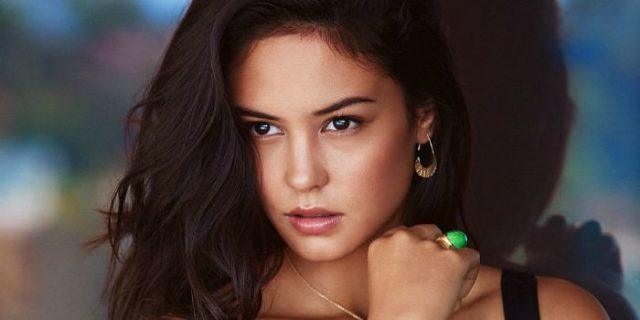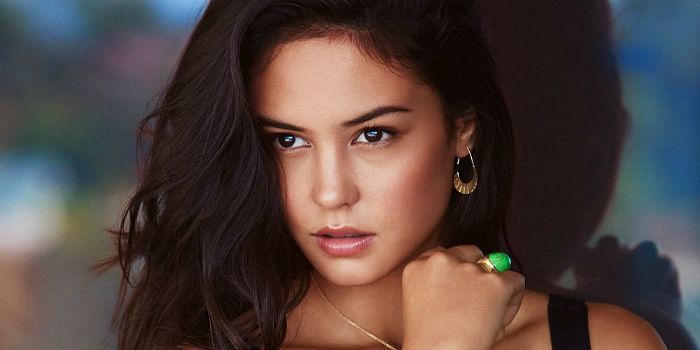 Courtney Eaton is a woman whose destiny was decided early on when she was discovered by a modeling agency that decided that she might be better off being counted among those that got an early start and didn't look back. To date she's been very successful and has managed to make a career out of the life that she was offered just a little over a decade ago. Since then she's been on a fairly good roll, though at this point it might be best to say that she's still picking her moment when it comes to the standout role that she's no doubt wanting to see. She has been in a few productions that gave her some exposure, but that one elusive role is still out there waiting for her to take it.
That seems to be the way that people really get noticed sometimes.
5. She had a part in Mad Max: Fury Road.
Courtney played one of the wives of Immortan Joe that are abducted by Furiosa. The film was one of the more gritty and visually stunning of the Mad Max series, but it was also well done when it came to effects and was pulse-pounding throughout much of it. Some people think that it wasn't on the same level as the old school movies with Mel Gibson, but perhaps this is because it didn't focus enough on Max.
4. She was discovered in a fashion show at the age of 11.
The woman that decided to try and get her into modeling was given her father's blessing before she went full ahead and started getting Courtney used to the life. By the age of sixteen she was modelling and making a pretty good living. Around that time it seems that she was thinking of going into movies.
3. She is of Maori, Chinese, and English descent.
That is quite the genetic mix when you really think about it since in the old days the Maori were known as fierce warriors and still carry that tradition today. The Chinese and English have for a long time considered themselves far more civilized but still have rich cultures all their own that are quite interesting. To come from such a diverse background is pretty interesting since it raises a lot of questions about how much her ancestors moved around.
2. She was in Gods of Egypt.
The movie was lambasted for a number of reasons, one among them being that it was completely whitewashed when it came to the casting of the characters. Casting Gerard Butler and Nikolaj Coster-Waldau didn't exactly help that image since both men are about as white as it gets and wouldn't pass as Egyptians no matter how much makeup or CGI was applied.
1. She won't tell people to quit school, but she admits it's not for everyone. 
It could be that she didn't benefit as much from school since she was headed towards a career at a young age, but it's nice to hear that she would never bother to tell anyone that school isn't worth it. People need to keep in mind that careers like Courtney's are the exception, not the rule.
She kind of lucked out with how things happened, and probably knows as much.