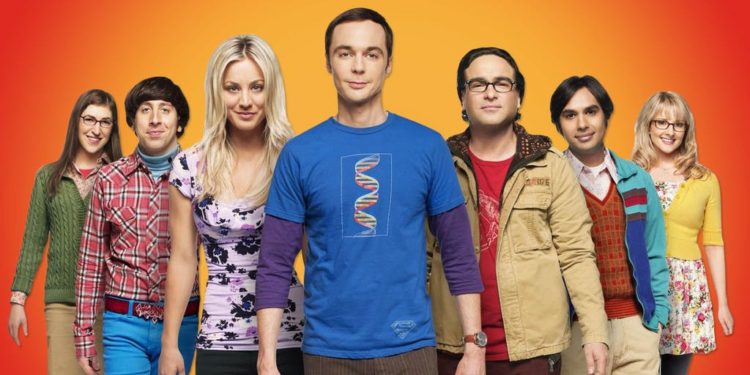 Fans of The Big Bang Theory are sad to see it ending after twelve seasons. The popular and award winning CBS comedy is in its final season. Fans often speculate what goes on behind the scenes of their favorite sitcom. Here are 5 great behind the scene stories from The Big Bang Theory.
1. Do the cast members get along?
Often you hear of behind the scene disagreements and animosities among cast members. However, with a sitcom that has lasted twelve seasons and is only ending because of its stars decision to leave the show, it's difficult to believe that the cast doesn't get along. In fact, The Big Bang Theory won a People's Choice Award for Best Ensemble Cast. There's been rumors that Kaley Cuoco and Mayim Bialik don't get along and that Simon Helberg and Kunai Nayyar were going to be written off the show during tense contract negotiations back in 2013. After all, the cast didn't hold out for the same salary like the cast of Friends did. It seems highly unlikely that there is any behind the scenes tensions between cast members. Creator Chuck Lorre has said that like any family they may not always get along, but clearly they respect and admire each other. This can be seen in the cast members reaction to learning the show was cancelled. They all seemed pretty disappointed. The only clear tension that presented itself was when Kayley Cuoco and Johnny Galecki admitted to being in a relationship that they hid for two years only after the two broke it off.
2. Why don't we ever see baby Halley?
Did you ever realize that Howard and Amy's baby daughter Halley has never been shown on camera? It turns out this is done with a purpose. Not only does it save the cast of having to work with a baby which can be difficult, and Jim Parsons has stated that he doesn't care to work with babies or animals, but it brings to mind that we never saw Howard's mom Debbie on camera either. The fact that we only hear Halley's grating cries from off camera is an homage to Debbie Wolowitz, Howard's mother who was only heard and never seen on camera. Carol Ann Suisi played Debbie up to her real life death in 2014 when we found out that Debbie Wolowitz had also passed away. It's sweet that The Big Bang Theory would continue to honor Debbie Wolowitz, Howard's beloved yet annoying mother.
3. Was "Soft Kitty" plagiarized?
Sheldon Cooper's calming song "Soft Kitty" was not created for The Big Bang Theory. Co-creator Bill Prady heard the song at his daughter's preschool. It turns out the song "Warm Kitty" was written by Edith Newlin, a nursery school teacher in 1937. Her daughters, Ellen and Margaret claimed to hold the copyright to their mother's song and sued CBS and Bill Prady Productions for plagiarism. Fortunately the Judge dismissed the claim because the Newlin sisters couldn't prove they held the copyright, and The Big Bang producers had already negotiated with Willis Music for the rights to the lyrics. Another song used in the show has caused a legal issue. The opening song by Barenaked Ladies was written for the show by Ed Robertson. Band member Steve Page left Barenaked Ladies and in 2015 sued for rights to the song which would be profitable as it's played every time The Big Bang Theory airs.
4. Jim Parsons thought he was auditioning for a game show
When Jim Parsons got the call from his agent to audition for The Big Bang Theory he had never heard of the ubiquitous producer, Chuck Lorre. He thought his agent said "Chuck Woolery", the host of game shows including Love Connection and Scrabble. He assumed The Big Theory was a game show. We're happy that Jim got the part of Sheldon Cooper and he probably is too. He's won several awards for his role, and he helped create its spinoff, Young Sheldon. Jim never imagined playing the part of a gifted physicist with a eidetic memory. He actually failed a science class. He also claims to have never watched Star Trek or Dr. Who.
5. The Original Pilot
Chuck Lorre and Bill Prady's original plan for The Big Bang Theory was a bit different and a bit darker than what the show became. The original pilot never aired but featured Sheldon and Leonard (named for Sheldon Leonard, a producer for The Dick Van Dyke Show) but none of the other cast members. Leonard had a friend named Gilda who had a crush on him but also had a previous relationship with Sheldon. Instead of Penny there was a character named Katie (played by Amanda Welsh) who was much brasher and tougher than Penny. The flirtations and hard drinking Katie moves in with Leonard and Sheldon when her married boyfriend kicks her out. Test audiences and studio execs weren't crazy about the pilot but allowed Lorre and Prady to reshoot it. The rest is history.