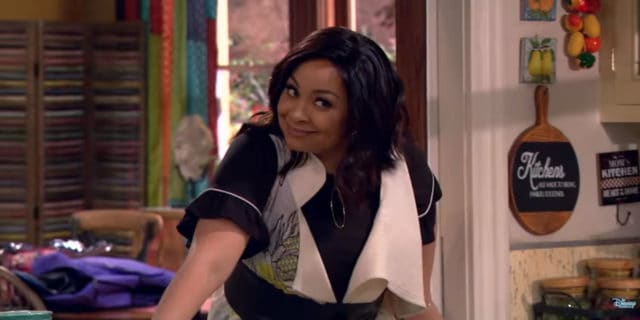 Raven Symone of the hilarious comedy "That's So Raven" has come back to Disney in her sequel to the previous hit. In "Raven's Home," she is just as zany as ever. We're in for some laughs, because the 31 year old actress is just as funny as she was in her youth. It's been ten years since we've seen her and a lot has changed in her personal life, but as we discover, that is not the case for her character. The new Disney show brings us a hearty dose of nostalgia because she has wonderfully recreated Raven in a grown up form, but she has managed to keep the character well intact for the series. This is a good thing because fans expect the same wonderfully incident prone girl that we watched a decade ago. Perhaps the best thing about "Raven's Home" is that it is still teaching us life lessons.
Here are five that we've learned from watching the show so far.
1. We can be adventurous at any age
Granted, 31 isn't that old, but Raven is now a single mom of two kids. She has more responsibilities, but her personality is the same. She is still very curious and still getting into hilarious situations because of it. She hasn't grown up so much that she lost her sense of humor or her sense of wonder. As adults, we need to hold on to just a bit of the youth that makes us interesting and fills our worlds with wonder.
2. You can be crazy and still be a good parent
Raven sets a great example of how you can be yourself, regardless of how zany you are, and still keep yourself in check. Her kids come first and she makes sure that they are always safe and that they have everything that they need. While she's still got her amazingly goofy personality that makes us laugh, we see the side of the character that is actually highly responsible.
3. She's a role model for single moms
Raven is divorced from Devon, has a job and is raising twins on her own. In the show, we see how it's done and she shows us that it is possible to move on. She takes care of business, even though the character is up to her usual hyjinx. There are ups and downs and that is just a reflection of life in the real world. She doesn't let life's misfortunes get her down. She takes care of business and even though it's not always easy. She shows us that it is possible when you have the right attitude.
4. It's not right to go behind your parents' back
This is a life lesson that is good for young people in particular. The series touches on wearing makeup when you're not supposed to do it. This is a great topic because it seems to be a part of the ritual of gaining independence from parents to sneak behind their backs.
5. It isn't right to steal
This is one of the weightier topics that "Raven's Home" touches on. It promotes values of right and wrong and helps us all to understand why there are rules, and why we need to follow them. The show is filled with lessons on moral values and how they are developed. It gives parents some tips on how to deal with issues like stealing and so forth.