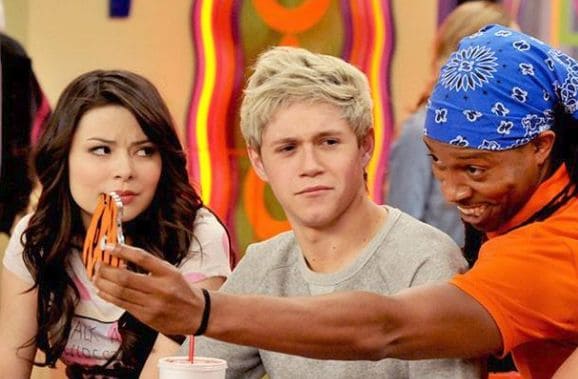 You mean we can learn something from shows featuring teenagers? My whole world's been shattered now that it seems like we should have been learning lessons from iCarly, a popular show that ran from 2007 to 2012 on Nickelodeon. I get the feeling however that the lessons we learned from this show were kind of what NOT to do rather than what we should be doing. But it does work since learning is learning no matter how it happens. It's just that most people would prefer to learn without any unnecessary mistakes along the way. There are lessons to be learned from iCarly after all, but the chances are good that parents of this current generation are attempting to undo some of the misconceptions that the award-winning show tried to pass off as okay.
It was a very beloved show, but there were a few things that kids should understand about it.
5. Life has plenty of consequences.
A lot of the things we do have their own set of consequences. In the episode iStill Psycho there are plenty of moments in which people are behaving badly that today would offer up a wide assortment of consequences. Attacking and essentially molesting someone in the middle of a party, standing idly by while said friend is being assaulted, these are things that don't get a pass except in sitcoms.
4. Having a webcam show is not as easy or as cheap as it seems.
You might notice that Carly's web show is never shown to be a hard or even challenging experience. It's always seen to be easy and well-funded, which is not realistic. If you want your own webcam show then the chances of getting off on the cheap are not good. You'll be spending a good amount of money to run the show and you'll no doubt run into a few difficulties.
3. Making fun of a teacher online is not a good idea.
Granted, in the episode that Carly and Sam were talking about their teacher they didn't realize that Freddie was filming, but it's still never a good idea since you never know who's about to walk in on you when you're talking smack IN THE SCHOOL. Just keep your opinions of your teachers to yourselves, well away from school grounds, and without a camera in sight.
2. There is a time and a place for pranks.
In iGet Pranky! the pranks come fast and heavy as Spencer gets his prank on and doesn't seem to have any regard for the people he's pranking. While it's perfectly okay to be down with pranks and enjoy the fun and frivolity of it there's a time and a place for everything. A prank here and there won't generally hurt anyone but in the workplace, at school, and even at home timing is everything. Not being a jerk about it helps too.
1. The internet is not 100 percent safe.
This could be applied to many upon many episodes in the five years that the show ran. Carly and Sam rely so heavily on the internet that it's a wonder why the issue of being scammed or hacked was never really brought up that much. The internet isn't as dangerous as some people make it out to be but it's nothing to play around with either.
Yes, there are lessons to be learned from iCarly, but it's more along the lines of what you wouldn't do rather than what you should.