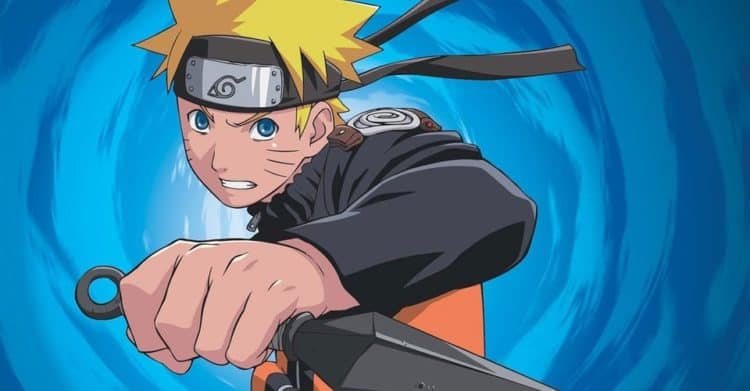 Naruto: Shippuden is a series that has cemented itself as one of the greatest series of all of anime history. It's a franchise that has sprouted spin-offs, video games, apparel, and even a sequel. Created by Masashi Kishimoto, Naruto follows the path of Naruto Uzumaki, a hidden-leaf shinobi. His quest to become Hokage and bring back his close friend, Sasuke Uchiha, from darkness is what fuels this emotional story.  So it's no surprise that it features some heavy moments that will have even the toughest of people with tears in their eyes. Here are five moments that had us reaching for tissues and hugging our loved ones. 
WARNING THE FOLLOWING CONTAINS HEAVY SPOILERS FOR NARUTO: SHIPPUUDEN
Might Guy Unlocks the 8th Gate
From the beginning of the series, it is always stated that upon opening the 8th Gate you are renouncing your life and giving your body one final power boost. So when hope seems lost as Naruto and Sasuke fade in and out of consciousness, Might Guy steps up and gives his comrades one last fighting chance at the expense of his own life. He unlocks the 8th Gate which allows him to launch a full-on assault that even Madara in his Sage Form can't keep up with. Emotions fly high as Rock Lee sees his master and the red blood vapor glow around his body. Signifying that this is his last battle. Unfortunately, it's not enough to stop him completely but he manages to inflict a wound in the most powerful adversary the shinobi world has ever seen. For someone with only taijutsu, this is completely unheard of.  As he fights with every ounce of his life we couldn't help but tear up.
Sasuke and Itachi
From the beginning of the series, Sasuke's one goal was to avenge his clan and kill his brother Itachi. When the decisive battle finally happens it does not disappoint. With incredible genjustu being used by both brothers and beautiful animation this fight lives up to the hype and the emotions that run through aren't far behind. As we see the brothers fighting we are given glimpses of their emotions and the hatred that has swallowed Sasuke in this quest for vengeance. When he finally lands the final blow we see Itachi approach him one last time. He does the gesture that he always did as a big brother to show Sasuke affection which leaves Sasuke startled. Just as we think it's all over Sasuke is given the truth behind Itachi's actions by Madara. This only serves to deepen the hatred in Sasuke's heart. Confused and angered Sasuke sets out to find the truth behind his brother and clan.
Naruto Meets Kushina
Throughout the series we have seen how growing up with parents has affected Naruto. At one point in the series, Naruto is confronted with dominating the nine tails chakra. As he gets ready to do this he discovers that his father implemented some of his mother's chakra in him. He wanted his mother to help him dominate the nine tails What follows next is his mother's chakra materializing itself in Kushina's natural form. Naruto is finally able to come face to face with his mother which causes an emotional reunion.
Jiraya's Death
Everything about Master Jiraya's final moments is enough to make viewers well up and shed tears. Before heading out on what will be his last battle, Jiraiya and Tsunade exchange words showing how powerful their bond is. Tsunade warns Jiraya that he better come back. That she is placing a bet on his not coming back because she always loses her bets. This exchange sets up what is an emotional roller coaster in the Hidden Mist. Jiraya successfully infiltrates the Hidden Mist where he believes Pain has placed his hideout. Through the use of his espionage skills, he locates Pain's hideout and infiltrates it only to find that one of his old pupils, Nagato, is responsible for everything. Jiraya engages in an insane battle against Pain until he is too wounded to continue. He uses the last of his strength to send a message back to the village. As he drifts off into the ocean he thinks about his writing. Noting that he should base his next book after Naruto Uzumaki.
Kakashi's Death
Kakashi Hatake of the Sharingan is one of the characters that has been with the viewers since the start. So when Pain shows up to the Leaf village and starts to cause mayhem it causes a little discomfort knowing that Kakashi is going up against him. Kakashi along with Choji and Chouzen faces off against two of Pain's 6 Paths. In the midst of the fight, Chouzen loses his life which causes Choji to become distraught. Leaving Kakashi to fight alone. They render one of their targets unable to move but unfortunately, Kakashi expends most of his chakra. He instructs Choji to pull himself together and report the information they learned about the current Paths to Lady Tsunade so that they can use it in their fight. Choji begins to head towards HQ hesitantly but at the same time, one of the Paths that were previously unable to move reveals that it has one last attack on him. He launches a missile straight at Choji which Kakashi sends to an alternate dimension using the last of his chakra.
As Choji makes his way to HQ we see Kakashi remark how that was his final act to help the Leaf. He closes his eyes and when he opens them again he finds himself next to a campfire where his father waits for him. They have a conversation where Kakashi is finally able to tell his father that he understood his actions and that he supported them. Hearing this his father is finally able to move on to the next life peacefully. Thankfully, once Naruto is able to defeat Pain and gain his trust for the future. Pain uses the last of his ability to resurrect all the fallen comrades in the battle. This brings back Kakashi once more to fight another day.