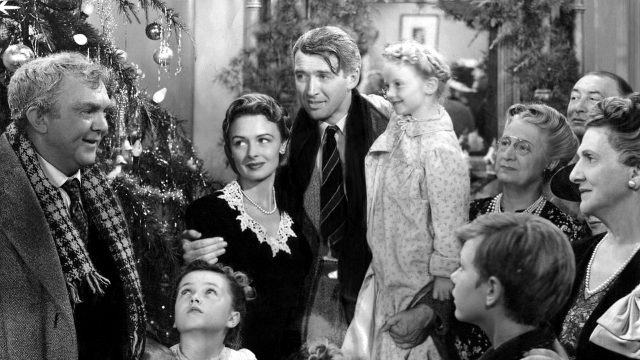 It's that time of year again when all the classic re-runs begin appearing on our screens and you sit down to watch Home Alone again for the umpteenth time. There are some classics that everyone should watch at least once so be sure not to miss these when you spot them on TV this season.
The Shining (1980)
Adapted from Stephen King's successful 1977 novel, The Shining begins during an interview between Jack Torrance (Jack Nicholson) and the owner of a lodge high in the mountains. Closed during the winter, Torrance assumes this is the ideal place to spend the season with his wife and disturbed son Danny while he attempts to overcome his writer's block. Needless to say, things don't turn out quite the way he was planning and soon the feelings of isolation begin to creep up on him. Things are about to take a surprising turn for the worse. Stanley Kubrick's The Shining is undoubtedly one of the most iconic films in the horror genre.
Ferris Bueller's Day Off (1987)
This is one of the ultimate feel-good movies of all time featuring regular high school skiver Ferris Bueller attempting to get one final day off before his graduation. After calling in sick, Ferris manages to acquire a Ferrari and plans a trip all over Chicago. Hilariously, his school principal is close behind and determined to catch him this time. This film will have you laughing the whole way through but also provides you with something to consider about the transition from adolescence to adulthood. Definitely not one to be missed
Rounders (1998)
Although this didn't receive great reviews at the time of release, it has now become something of a cult classic. Featuring a much younger Matt Damon as Mike McDermott, the film begins with him losing his money gambling against a Russian gangster. After vowing to give up gambling for good, an old friend throws a spanner in the works when he reveals that he is in debt to the very same Russian gangster, which pulls McDermott into trying his luck one more time. John Dahl's Rounders is now known as one of the best gambling films of all time and will keep you thoroughly engaged as Mike sets out to get his revenge.
The Matrix (1999)
Everyone has heard of this action packed blockbuster at one point or another mostly due to its groundbreaking cinematic techniques. Slow motion, 360-degree shots and the "bullet time" effect, for which this film is most famous, allows the audience to be part of the action and see things from several different points of view. The Matrix takes you on a journey of two characters battling it out for their lives, trying to answer the elusive question; what is the Matrix? This spectacular display of action has made this film one of the most brilliant in the genre.
It's a Wonderful Life (1997)
Now is the best time for watching this classic, a popular film shown at Christmas, which will still engage you no matter how many times you watch it. When George Bailey wishes he had never been born, a guardian angel is sent to convince him that he has had an impact on so many people in his town and what life would be like if he had really never been born. Consistently voted as the top Christmas film of all time; this classic movie is guaranteed to get you in the festive spirit.