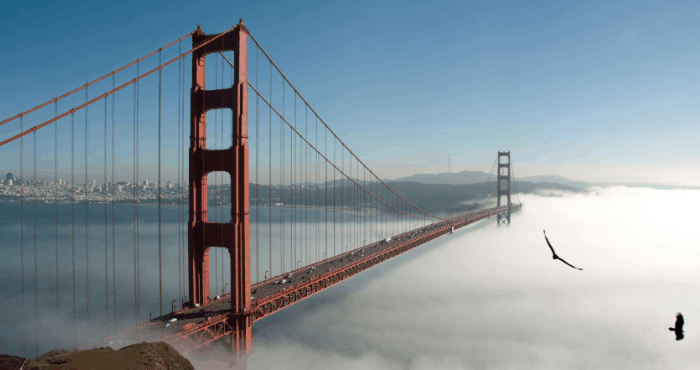 San Francisco is an amazing city as many would agree, from one end to the other it has its charms, its ups and downs like any other city, and a certain allure to it that draws a great number of people year-round to vacation, live, or just stay a while. There are a number of attractions that manage to capture peoples' attention and hold it for a while, and the same culture that people enjoy in the real world has been captured in the movies as well more than a few times as this city is one of the greatest in the world when it comes to the views it offers for various films and TV shows. In some ways the movies we see featuring San Francisco capture only moments and hints of the culture that infuses the place, but it's enough at times to give us at least a feeling of what the city is like, and why it's so special.
Here are some of the best movies that exemplify the culture of San Francisco.
5. Escape from Alcatraz
Few places would ever want to be known for a famed prison, but then few places have a prison that can boast a history like that which Alcatraz bestows upon the city. It didn't start as a prison, but the Rock, as it was called by some, was by far one of the most notorious prisons around and is still held in awe to this day. The story of Frank Morris is still one that gets tossed around since the idea that he made it off the island and went on with his life was hard to fathom, but given the new 'evidence' that's been recently discovered it might be that he was the only one to make it off and survive the bay.
4. Inside Out
Moving from Minnesota to California is no doubt quite the culture shock, since not only is it a completely different geographical location, but everything from the food to the clothing to the way of life is different as well. Riley and her family are obviously not used to the area and it shows since inside Riley's head we're given a pretty good picture of how mixed up the mood has made her emotions and how chaotic things can get. As the movie rolls on however we're also introduced to just how good things can get since not only do her emotions start to mature, but they begin to work in tandem as well as Riley learns how to adapt to her new surroundings.
3. The Rock
Alcatraz is part of the history of San Francisco whether people like it or not since quite honestly it's been there for so long that trying to imagine a time when it wasn't is virtually impossible for some people. But when a rogue military operation is set up on the tourist trap that the island has become the FBI is forced to relinquish one of its best kept secrets, a man that managed to escape the Rock during his time there and has been kept languishing in prison for many years after. The attempting to infiltrate the island and keep the soldiers from destroying the city is dependent on his knowledge of the island and how best to reach the interior.
2. Vertigo
A fear of heights is far more crippling than anyone can imagine, but being afraid of heights when someone you care about is set of self-destruct seems like a terrible thing to life with. Scottie does his best to get on after this but eventually he finds a woman that so closely resembles the lady he lost that it seems as though he becomes obsessed, and as the tangled web that he's fallen into continues to tighten he finds out truths about himself and those around him that are disturbing to say the least. Alfred Hitchcock certainly knew how to make a good movie, and this is one that's stood up to the test of time over the years.
1. Mrs. Doubtfire
Some dads will do just about anything to be with their kids, but then some go further than others since Daniel is the kind of dad that can't stand being away from his. It's been said that this movie likely couldn't be made today since it does seem to poke a lot of fun at people making transformations for reasons that others can't fathom, but the argument still seems a bit silly since this was one of the best movies ever made during Robin Williams' career and it's still highly regarded to this day. The fact that the comedy is so on point and that there's still a great amount of drama helped to make this a movie for the ages.
San Francisco is definitely one of the more interesting cities to see in movies.