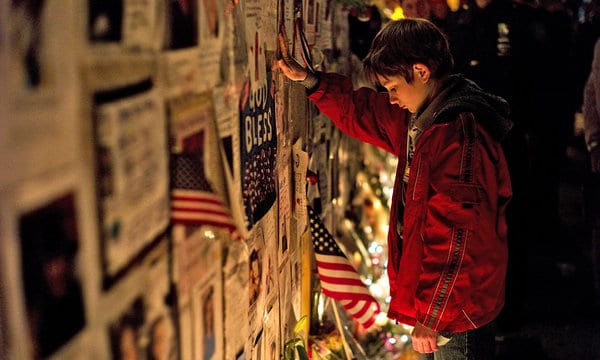 Realistically there are a lot of movies that would love to get the nod for an Oscar but some are bound to be made just for fun. Those that are specifically made for an Oscar bid though aren't always as successful as they'd like to be for one reason or another. In fact, it's likely that a lot of people would agree upon watching the movies that the content is Oscar-worthy, but at the same time, there's just something that holds it back from being considered for much more than a nomination at best. Like it or not, a movie's content isn't bound to be enough on its own to grant an Academy award, as there are several factors that go into making such a decision, and when it comes to the Oscars, some of those don't make a lot of sense to anyone save for those doing the judging. But all in all, some movies might be thought of as worth the Oscar, but the fact remains that in some fundamental way they bombed out and weren't able to convince anyone that the prestigious award was theirs for the taking. It's amusing to see how many people disagree with this idea at times, but it's also kind of confusing when looking at some movies since they had everything they needed, but were still snubbed.
Here are a few supposedly Oscar-worthy movies that somehow bombed out.
5. The Birth of a Nation
This film about an uprising and how America was changed during the time of slavery didn't even get an Academy nomination but did manage to receive a couple of awards. While people did feel that it was powerful there was just too much of it as some might have stated and the story overtook itself in a fundamental way that was hard to recover from. While the tale was one that had the chance to unify a lot of folks and entertain as well as teach them, it was a bit preachy in a way and felt as though it pushed a little too hard in the beginning and ended up tripping over its own feet after a while.
4. Cats
There's just way too much to be said about this one so I'll try to keep it brief. Apart from being a popular stage play, Cats was almost DOA the moment the idea of it hit people's TV screens and the trailer rolled out with one musical number after the next. The human/cat hybrids were pure nightmare fuel and the idea of the movie was something that was best left on the back burner, in development hell where a lot of better movies have lingered over the years. There was a definite attempt to make this into something just as successful as the stage play, but somewhere along the line, someone must have had one whopper of a nightmare and somehow translated it into this.
3. Alexander
Historians had a field day with this movie since there are apparently many glaring inaccuracies, not the least of which was made by casting Angelina Jolie in such a prominent role. But a group of Greek lawyers actually threatened to sue at one point since they didn't believe that the movie showcased enough honesty about the culture. They would eventually stop talking about a lawsuit after watching the movie, but the overall hatred of it didn't stop there since many people felt that it simply wasn't up to the standards of history and didn't tell an accurate story about someone that was a rather prominent figure throughout history.
2. Extremely Loud and Incredibly Close
9/11 was a horrifying time for many, many people, and the road to recovery for some has never been completed, while for many others it was a long and arduous road that contained a great many pitfalls, but also a few chances at self-discovery. Why this movie was never given an Oscar, however, and why it kind of bombed and barely ever gets mentioned, is that it does appear to dash about too much for the liking of many people. In other words, it means to connect people in a big way, but it feels so disjointed and less than cohesive that the effort kind of fell flat after a while. It did convey a lot of feeling, but it got lost in the jumble somehow.
1. Children of Men
It's likely that there was plenty of explanation in this movie that could be seen as a clear and very easy to follow, but the chaotic way that it was created kind of overshadowed the effect that it was meant to have on people. It's a powerful story and one that a lot of people might not have taken seriously, but in some crucial way, it's almost as though the message of the movie was being smothered as it kept moving along and never really came into the light.
Sometimes movies take themselves out of the running.