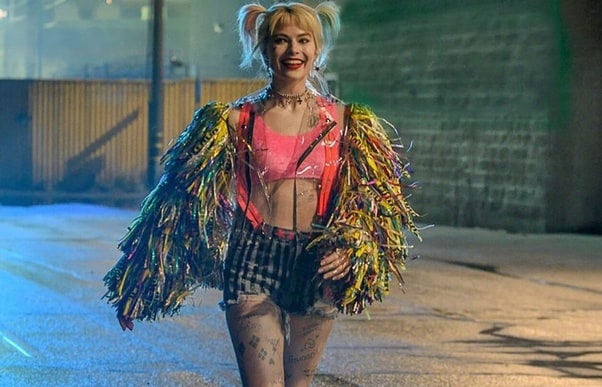 There are those movie titles that manage to make people cringe because they're just that bad, and it's likely that if the movie suffers that it will be in part because of the title, which is one of the first things that people will look at. A movie poster can be one of the greatest pieces of work ever devised and yet if the title doesn't work it's bound to happen that the fans will look at it funny and try to sort out in their own minds just how it might be deemed as okay to pair the two together. In some cases, it's possible since the movie might actually be good enough to warrant forgetting about the horrible title, but in others, well, it's very easy to think that people are entirely justified in saying 'Nah' before waiting for the movie to come out on-demand or on a streaming service, which doesn't take too long these days. A title can do more damage to a movie's reputation than a lot of people realize since when someone asks another person if there are any good movies playing, or if they heard of one particular movie but can't remember the title, it's usually better to have something clear and to the point to tell them than to have to repeat a lengthy or ridiculous title that might make a lot of folks cringe in confusion.
Here are just a few movie titles that might have made it harder for their movies to find success.
5. The Shawshank Redemption
This is actually one of the least offensive titles since it was an original part of the working title that Stephen King used for the story that inspired the movie. Frank Darabont was interested in using the original title, 'Rita Hayworth and The Shawshank Redemption', but was apparently told that it needed to be shortened to the last three words for reasons that Columbia Pictures didn't release to everyone. The original run of the movie didn't really go off that well, but whether or not it would have been better if the title had been left the same as the story is hard to say. It is a great movie to be certain, but somehow it just didn't inspire enough people and the title wasn't enough to get them in the door.
4. The Haunting of Connecticut 2: Ghosts of Georgia
The idea of this movie having something to do with the underground railroad has something to do with the title, but to those that happen to know that Connecticut and Georgia are nowhere near each other despite being on the eastern side of the continent, the title is likely to be very confusing. History buffs might be able to piece this together before watching the movie, but the whole idea of it is kind of difficult from a marketing standpoint and it would have been better off leaving "Ghosts of Georgia" off of the title simply because it might have been a little more enticing. The movie was financially successful but has faded into obscurity very quickly.
3. I'll Always Know What You Did Last Summer
When you get the idea that it went from 'I Know What You Did Last Summer' to 'I Still Know What You Did Last Summer' to 'I'll Always Know What You Did Last Summer' it's pretty obvious that the killer has a good angle on what kids are going to be doing with their summer, so perhaps just adding a number by the original title would have been better than trying to get cute with it. Seriously, there was no need to think that the audience was going to be impressed by putting a twist on the title in order to get the attention of more viewers, especially since the whole idea of a killer with a hook coming to get someone is the main point.
2. Ssssss
Anything having to do with a snake would have been a better title for this pretty obscure movie starring Dirk Benedict. Even for the 70s, this movie was pretty obscure since it was all about a college student that was being given injections that would eventually turn him into a king cobra, which finally happens at the end of the movie. You might be shaking your head at this, but the truth is that it was likely kind of comical or terrifying depending on who a person spoke to back then.
1. Birds of Prey: And The Fantabulous Emancipation of One Harley Quinn
It really feels like someone was trying to be cute with this title and managed to get way out of control since 'Birds of Prey' would have been a solid title. But apparently, in the name of female empowerment and the idea that Harley could get by just fine without the Joker, the title was stretched until it became more than a mouthful and was something that would require a bit of patience to listen to if someone decided to speak the whole thing aloud. Seriously, most people just call it Birds of Prey and leave it at that.
Sometimes a simple title can have the biggest effects.