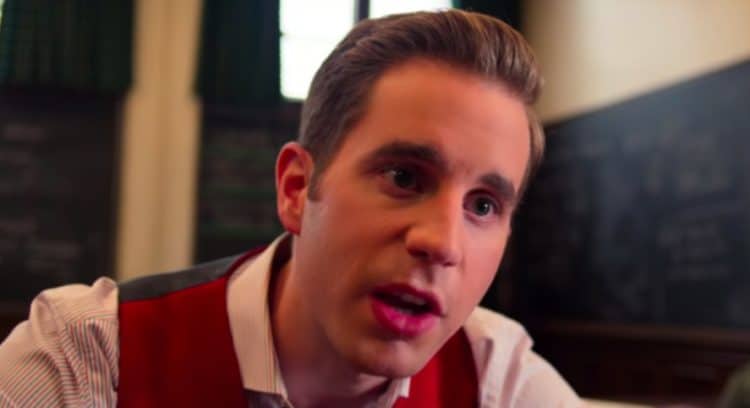 The end of August is around the corner, and Netflix has lined up lots of movies and films to keep us entertained throughout September. Even as you hope to watch the third season of "13 Reasons Why" on August 23, you must be anxious about what is on offer for the next month. Here are the five Netflix shows we can't wait to see in September.
1. Unbelievable
Movies about rape have always been met with criticism or with praise, depending on how they portray the circumstances surrounding the incident. When the film is inspired by actual events, then the audience is even more eager to learn about how society and authorities respond. On Netflix, "Audrie and Daisy" was a story about two sexual victims, and people hoped that it would start the discussion about how the system fails to support the victims. This September yet another movie inspired by a true story, in the name of "Unbelievable," will grace our screens. An intruder rapes Marie Adler in her home. Upon reporting the incident, the detectives who investigate Marie's case, as well as her friends and family, doubt her story. Eventually, Marie is forced to admit that she lied to avoid constant grief. The teenager questions her sanity and believes that there is something wrong with her until a pair of two detectives elsewhere within the country validate her claims. The women detectives become partners as they discover similarity in other rape cases, and want to catch a serial rapist, according to Meaww.
2. Skylines
If you are a fan of hip-hop, especially the music that ruled the airwaves in the 90s, then you know that music and crime can be intertwined. Take the example of Death Row Records music label founded by Suge Knight, Dr. Dre and the D.O.C. It was so successful mostly because of Tupac Shakur. However, upon his death, a company that was making over $150 million a year, went on a downward trajectory as it became involved with violence and most of its artists left. "Skyline" is more of a reminiscent film of what happened to Death Row records and the events leading up to Suge Knight's imprisonment. It is about a young hip hop artist who gets the chance of a lifetime when he signs up with Skyline Records, owned by Kalifa, a rap star. Everything runs smoothly until Kalifa's brother, Ardan returns to claim his share and uses the label to pursue his criminal activities. As a result, a policewoman, Sara begins to investigate the shady dealings that she suspects to be going down at Skyline Records. Since the talented hip-artist still wants to make a name for himself, he sticks with the label and gets entangled with its issues, as revealed on Netflix Media Center.
3. The Politician
If you loved "Glee," then you must know who to credit for the creative work behind it; Ryan Murphy. Ryan Murphy had been with 20th century for so long, but Netflix could not pass by such talent. Therefore, the streaming service lured him in with a five-year deal worth $ 300 million, beating Amazon and Hulu in a fierce bidding war. "The Politician" is the movie through which Ryan makes his debut to Netflix as an executive producer. We are waiting with bated breath to see if Ryan was worth every penny that Netflix coughed up to get him. "The Politician" brings onboard gifted actors as its cast, through people like Gwyneth Paltrow, and Dylan McDermott. Barbra Streisand would also have been cast, but she had to work on her album. The work of fiction is about a young boy who dreams of making it to the White House. The first step towards this journey is by being elected as the President of the Student body in his school. As with any politician, he learns that indeed politics is a dirty game. He has to set aside his morals, as published on News. Netflix loved the plot so much that they ordered two seasons already.
4. Elite Season 2
There are times when you will not mind reading the subtitles of teen drama to catch up on the thrilling episodes of a show. If you watched Elite season one, then you must have become addicted. The good news is you only have about two weeks before the second season premieres on September 6, on Netflix. Whether it is the love scenes, lies, or betrayal that got you hooked, season two has not gone down a notch in bringing the best. Nano was out of prison in the first season, but in the second season, he is back in jail for the murder of Marina, his brother's girlfriend with whom he had an affair. Samuel is set on getting his brother off the hook no matter the cost as revealed in the trailer. If you cannot wait to find out who killed Marina, then here is a spoiler disclosed in Cosmopolitan. Polo did it, and Carla and Christian helped to cover it up.
5. Disenchantment Season 1: Part 2
"The Simpsons" have been on our screens for 30 seasons thanks to Matt Groening. If you have caught an episode of "Disenchantment" you must have noticed some similarity in the animated images. On September 20, this animated series is coming with the second part of the first season as Netflix announced through a tweet captioned "Her throne is calling." Netflix further helped the series' fans catch up saying that Elfo is gone, Dreamland has been deserted, and Princess Bean is on a mission.
The first part of season one did not live up to the expectations. According to The Verge, "Disenchantment" looks dated and plays safe in comparison to other animated series on Netflix. As we wait for the second part, we can only hope that Matt took the critical reviews under consideration to improve the 2nd part.