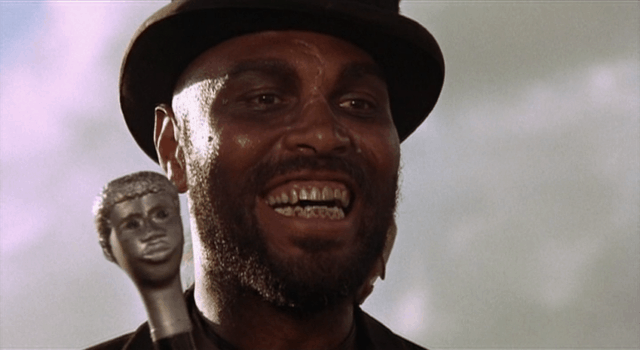 Halloween isn't quite the same if you do not take the time to sit back and watch a few horror or thriller movies. There are some amazing films in these genres that will give you a fright and make your spine tingle. However, it is only usually the most commercially successful movies that aired time and again on the television. If you are only watching the mainstream blockbusters, then you are missing a treat. There are many outstanding horror movies that are less well-known but certainly deserve watching. Here are five obscure cult horror movies that you should definitely try to watch this Halloween.
1. The Exorcist III
The first 'Exorcist' movie is one of the best-known horror movies of all time and is widely considered a classic. The second installment in the series of films did not match up to its predecessor and was panned by critics. This was a shame because when the third installment was released in 1990, moviegoers lacked interest as they thought it would match the quality of the second film. However, 'Exorcist III' is a great supernatural horror film. William Peter Blatty wrote and directed this movie which stars George C. Scot, Ed Flanders, Jason Miller, and Scott Wilson. It did reasonably well at the box office grossing $39 million from a budget of $11 million.
2. Sugar Hill
This 1974 horror blaxploitation zombie film was an unusual combination of genres that was about a woman, Diana Hill, who uses voodoo to get revenge on the people who killed her boyfriend. 'Sugar Hill' was written by Tim Kelly and directed by Paul Maslansky. It starred Marki Bey, Robert Barry, Don Pedro Colley, Betty Anne Rees, and Richard Lawson. The female lead is exciting to watch and the southern setting makes it stand out from other blaxploitation movies. It is definitely one to add to your Halloween movie marathon list.
3. Trick or Treat
Not to be mistaken with 'Trick 'r Treat', this 1986 horror movie is about a teenager who gets an album from his favorite rocker who has died and discovers a hidden message from beyond the grave. He must then prevent the demonic music from causing mass destruction. The movie was directed by Charles Martin Smith and it starred Marc Price, Tony fields, and Gene Simmons. There is also a cameo appearance from famous headbanger Ozzy Osbourne in the movie. Although this movie was a flop at the box office, it has established something of a cult following and the music element makes this different to the traditional supernatural or slasher horror movies.
4. Inferno
This movie is part of Dario Argento's 'Three Mothers Trilogy'. The first movie was the 1977 movie 'Suspiria' and 'Inferno' was released as a sequel to this in 1980. The third installment, 'The Mother of Tears', was not released until 2007. Usually, it is 'Suspiria' that gets all the credit in lists of horror movies and 'Inferno' is lesser-known. However, this movie is just as scary and even more surreal. It starred Irene Miracle, Leigh McCloskey, Eleonora Giorgi, Daria Nicolodi, and Alida Valli.
5. The Burning
This 1981 slasher movie was inspired by Friday 13th and introduced a lot of new actors who have gone on to big things, such as Holly Hunter, Jason Alexander, and Fisher Stevens. The story is based on a real urban legend but follows the standard structure of a slasher movie. It was directed by Tony Maylam and written by Bob Weinstein and Peter Lawrence. When the movie was first released, reviews were mixed and it performed poorly at the box office. It has since gone on to receive great critical acclaim and is now considered a cult horror movie making well worth watching to formulate your own opinion.