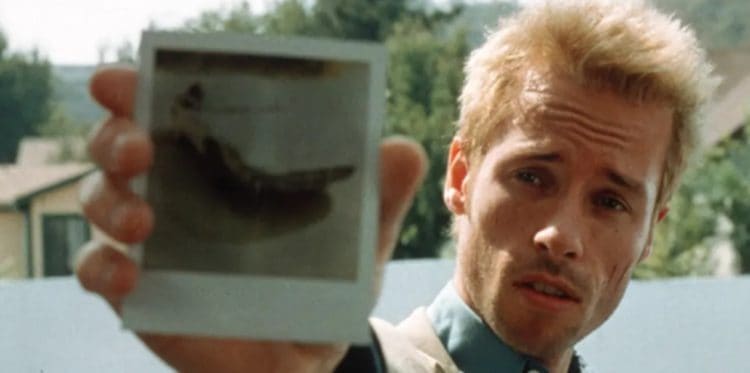 A good opening can grab the attention of the audience and really get them to pay attention since it can give them an idea that there's more to come, or it might just slap them in the face and make them realize that this movie might actually have something to offer. Some of the most shocking movie openings usually start with a death of some sort, or at least something that's bound to get your attention since it might mean that a person would be wise to pay attention to the details since they might be important later on, and paying close attention to what's going on at the beginning could make all the difference when the movie finally concludes. Of course, if the beginning isn't all that great some people are bound to think that the movie isn't going to be worth the effort of sticking around. When an opening scene reaches out and just smacks you across the senses in such a big way though it's hard to ignore and it's easier to go with the flow once you get the impression that there might be more moments like this to come.
Here are some of the most shocking and awesome opening scenes from the movies.
5. Goodfellas
If anyone had read up on the story of Jimmy Burke, Henry Hill, and their time in the mafia they might have already known the truth behind a lot of this movie, and been able to point out any inaccuracies, of which there were plenty apparently. But the murder of Billy Batts, a high-ranking boss, wasn't one of them. Henry Hill's importance to the mafia might have been overstated quite a bit as many people have alluded to, but the recorded fact is that Batts was murdered by Burke, Tommy DeSimone, and Henry Hill, no matter how it played out. That's why this is probably one of the most iconic scenes in this movie.
4. Lord of War
The life of a bullet is an interesting way to start this movie off since one bullet's POV out of the millions that are constantly in circulation is intriguing, especially when one gets to see how far it travels, where it goes, and how it's handled along the way. But the surprising twist to this opening is that the bullet would eventually find its way into the hands of a person loading it into a clip, and then would be given the first-person point of view as it's fired directly into the forehead of a young black freedom fighter. That grisly end was enough to get people to believe that this movie would be a little disturbing.
3. Memento
It's easy to wonder if Christopher Nolan yelled 'aha' when filming this opening since years later he would go on to make Tenet, a movie that is basically using the same kind of technique but to a greater degree. Imagining what kind of life would be left to someone that can't make any new memories and is stuck in the past and their own head is kind of horrifying, but what's worse is thinking that there's someone out there that would think that it makes sense to keep that individual moving forward in a strange but effective manner by allowing them to continue searching for someone that no longer exists.
2. Fight Club
When you get to the end of the movie and deduce that Tyler Durden was essentially holding this gun on himself in the opening it doesn't really come as a relief, it comes as a continued shock that all this stuff that he's been doing to himself has somehow bypassed the need for self-preservation that every human is born with. He's allowed himself to beat the living hell out of…himself. Along the way, he's also suppressed his own memories, kept things from himself, and simply 'run with it' as he's told himself since there were apparently things that needed to be done that his weaker self couldn't do. When all that realization comes crashing down it's enough to make a lot of people sit back and blink a few times as they realize that crazy or not, there is a threshold that someone can cross that's worse than madness and rational thinking.
1. Jurassic Park
The fact that we don't really get to see much of the velociraptor in this opening scene is even worse since it could be so big that it's hunched over in the cage for all we know. What people were introduced to is the fact that the raptors were insanely smart and more than a little voracious since the poor sucker that was pulled into the cage didn't have a chance to do much more than scream as the raptor caught hold and wouldn't let go. Next to this, the T.Rex felt a little tame somehow.
A shocking opening can lead to a greater attention span, sometimes.