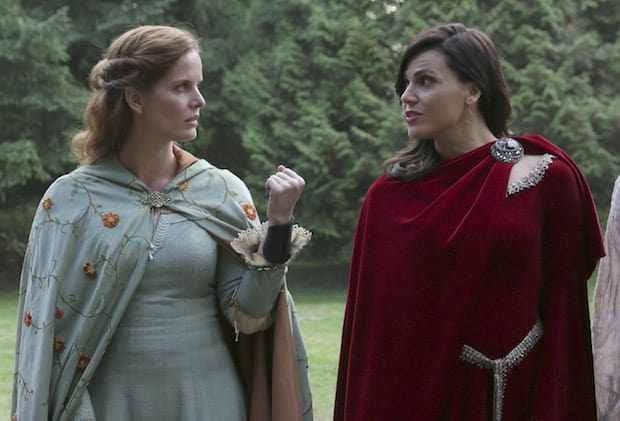 Once Upon a Time has had their fair share of family drama over the years. One of which is the sisterly bond between Zelena and Regina. Their relationship has certainly seen it's share of ups and downs over the years.
Siblings can make your life wonderful and an absolute hell all at the same time. Anyone who has one will tell you the line between loving them and wanting to throw them out of a window is very thin. The sibling bond is a unique in that sense. Your sense of connection is stronger than most. You can do whatever you want to them but they'll still be sitting at the breakfast table at the morning. The older you get, the fights start to decrease and the bond strengthens.
Zelena and Regina didn't get the childhood most siblings get. They didn't get to grow up together. They didn't spend their childhood at odds with each other so they had to make up for lost time when they reunited. Throughout the seasons we were able to see their relationship grow and change. From hatred to love, these two condensed what it is like to have a sibling in less than 3 seasons.
Phase 1: Excitement over having a sibling
We got a glimpse of this when Regina first found out she had a sister. There was a little something in her that wanted to have this relationship. But, episode 5×19 "Sisters" revealed flashbacks of the girls as children. Seeing them having the time of their life playing with each other. The fact that Cora took this away from them is highly unfortunate.
Phase 2: Imminent jealousy over your sibling getting things that you don't have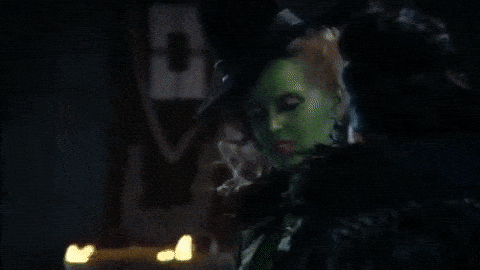 Generally, the older ones feel this when their spotlight is suddenly stolen. Or when every rule to live by suddenly gets tossed out the window and the younger siblings get it all. Zelena literally turned green with envy over her sister's life. Seeing the glitz and the glamour that Regina was surrounded by was hard for her, but seeing her mother do everything for Regina was harder. Cora gave Zelena up and kept Regina. This was hard for her. And rightfully so.
Phase 3: Absolute despise and wanting to ring the other's neck
As with all siblings, fights happen. All the time. When you live with someone you're going to fight. Physically, verbally, emotionally, whatever… sibling rivalry is a thing. Zelena and Regina went a little above and beyond seeing as they both had magic and could literally toss each other around. They came close to killing one another, time and time again.
Phase 4: The "I can hurt my sibling as much as I want but you better not lay a hand on them or I'll end you" stage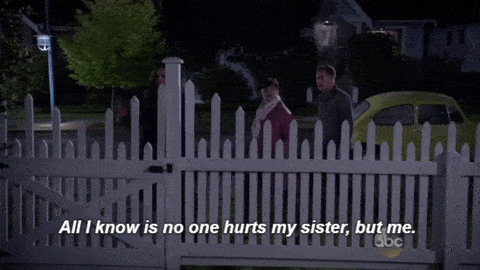 However, just because you might fight each other, that doesn't give anyone else the right to touch your sibling. It's funny, you might despise each other but the minute someone else so much as says something mean that protective instinct kicks in. You're allowed to demean and berate your sibling as much as you want. You can even bruise them up pretty bad while you're getting into it. But NO ONE else can do the same. Regina was ready to ring Zelena and lock her away after she seduced her boyfriend and got pregnant but the minute the Dark Swan revealed her intentions to kill the witch that protective instinct kicked in. She even says this more or less, that no one touches her sister but her.
Phase 5: Letting bygones be bygones and becoming the best of friends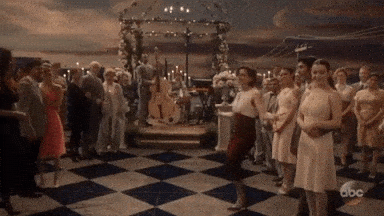 Sisters and brothers eventually get to a point where they let the past go. That rivalry that defined the relationship will always be there, but on the back burner. The love is more prominent and the friendship soars. Zelena and Regina had their differences but they are able to put it all aside. After Zelena decides to take one for the team and show her sister that she is in this for the long haul. The two of them are closer than ever before. Yes, their past is messy. Yes, there are horrible things that were done, but they are sisters. They are each other's happy ending at the end of the show. Finding their place in the world. Finding family. This is something both Zelena and Regina had been searching for and they found it in each other.
Save