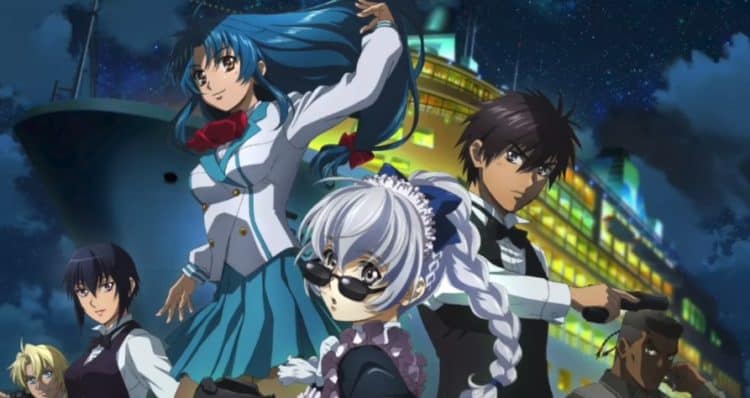 Full Metal Panic is a rather interesting series that has been going on for a few seasons now. It's based on a series of Japanese novels, as is typically the case when it comes to Japanese anime. The story revolves around a military expert that is tasked with something most unusual. He has to become the personal bodyguard for a high strung high school student. If you can imagine something where there is a ton of action involving plots to kidnap and cause harm, you know what half the story is about. Of course, you also have the other half, which involves dealing with a stubborn teenager that turns everything into a drama, just because she can. When you put these two worlds together, you know people are going to clash. At the very least, it promises to be interesting. Below are five of the most pivotal moments that occurred during the show in its fourth season, along with clips of each one.
1. The Kidnapping
Speaking of kidnappings, here in this first clip you get to see a few of the more serious moments from the show. You guessed it, this clip is all about the attempted kidnapping of none other than the very girl her bodyguard has been hired to protect. This is a pretty long clip, about 46 minutes in length. If you want to see it for yourself, go ahead and knock yourself out. Just make sure you have enough time to watch it all the way through so you don't end up getting distracted.
2. A Tender Moment
In this clip, you have the opportunity to see that even though this girl can drive him nuts from time to time, he still cares deeply about her safety. He also feels bad for her because she is basically isolated from the chance to have a normal life, much less having the opportunity to enjoy time with friends. In fact, she really doesn't have anybody so when you get the chance to see her and her bodyguard Chidori sharing a tender moment, it really does make your heart swell.
3. Finding Love
If you have spent any length of time whatsoever following this show, you know how hard it has been for Sousuke to find a real relationship with anyone. Part of it is probably because she can be difficult sometimes but that isn't the only reason. In reality, she hasn't had the chance to fall in love because of the fact that she always needs to be protected. By its very default, that means that she can't have the same chances at love that most people take for granted, largely because she always has to be shielded from anyone new. When you watch this clip, you find her possibly finding love. This is a sweet moment, but there are also plenty of funny moments in the particular clip, too.
4. Robots Galore
This is certainly one of the more action-packed clips. It involves what amounts to a giant robot, one that is intent on chasing down Sousuke. It looks like something out of the old Transformers cartoon but it has a rather menacing purpose in the story. Once it has her, it wants to make her a slave for the rest of her life.
5. Just Keep Fighting
This clip is actually from the same show as the one listed directly above, but it deserves the chance to stand on its own two feet. This is where Sousuke and Chidori decide to take matters into their own hands and make sure that the evil robots don't end up creating an even bigger problem than they already have. They really do bond quite a bit here, largely because they realize that the only way either of them will get out of the situation they're in is for them to work together. That's when they really start to put their differences aside and get serious about handling all of the things going on around them. As is often the case, being linked in battle draws them closer to each other, which s a story all by itself.