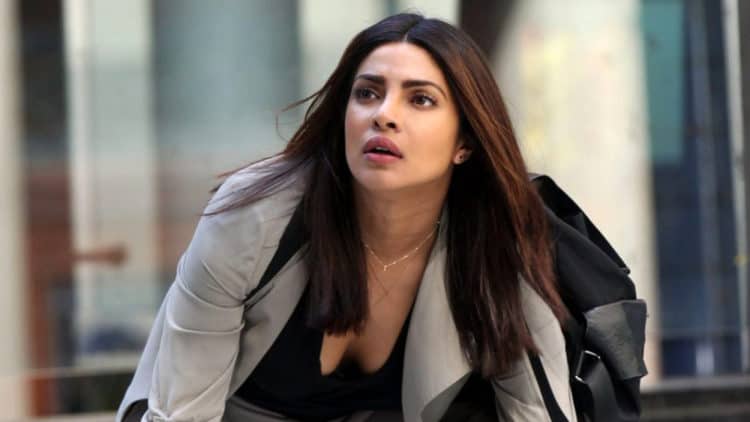 Quantico is a series that started airing in 2015 on ABC. It's about a bunch of FBI recruits that are undergoing intensive training in order to become fully-fledged agents. Of course, they've all been thoroughly checked out before they were ever cleared to become trainees but that doesn't mean they don't all have secrets of their own. For the most part, those secrets are very personal and many of them are directly tied to their reason for wanting to become an FBI agent in the first place. However, in one case, one of those secrets could be a serious threat to national security. This has become a rather popular television show and many people look forward to watching it. If you're interested in knowing more about some of the most pivotal moments of season three, you can keep reading about five of them listed below. There are even YouTube links to each episode so that you can catch anything you might have missed.
1. Quantico Season 3, Episode 1
Alex and Ryan seem to be very busy in this episode. They have a mutual friend that has been kidnapped by an arms dealer who turns out to be one of the most dangerous people on the planet. Make no mistake about it, Alex isn't exactly happy about the situation because she had made the decision to lead a much calmer life in Italy. That being said, she does agree to come back and free her friend at Ryan's urging, all with the help of Harry and Owen.
2. Quantico Season 3, Episode 8
This has got to be one of the most heartbreaking moments out of the entire series, not just from season three. If you follow the show, you know that Alex was pregnant. In this episode, she loses her baby and then she has to deal with the fallout that occurs as a direct result of that tragedy. If you want to watch this clip, feel free to do so but you might want to get the tissues ready beforehand.
3. Quantico Season 3, Episode 13
This serves as the season finale and it leaves plenty of cliffhangers, not to mention the possibility of things changing forever as far as the characters are concerned. For starters, the team of recruits is required to face the enemy that they've been trying to defeat all season long, Connor Devlin. Unfortunately, it's going to be a brutal battle and the only thing that seems certain is that all of the recruits will not make it out alive. All of this, coupled with things that have happened previously during the season, starts to weigh heavily on Alex and she has some major decisions to make about her future.
4. Quantico Season 3, Episode 6
If you think this episode is all about having fun in a casino, think again. That's nothing more than a cover for the team getting in place so they can take care of a high-level enemy that they've been tracking for some time. Meanwhile, Jocelyn is dealing with both professional and personal demons as she confronts the very person responsible for the explosion that occurred previously, changing her life forever in the process.
5. Quantico Season 3, Episode 5
In this scene, it seems like everybody is shooting at everybody else. The team of recruits is working on an operation that deals with some longtime enemies, but the shooting starts in a public place when they weren't expecting it. This is where Alex reveals her true feelings for Mike because as soon as the shooting starts, the first thing she does is jump on top of him in order to protect him and keep him from being hit. Of course, fans are left wondering throughout the time that the shooting is occurring whether or not she was successful in getting him to the ground before he actually was struck. Once it's over and she realizes that he's okay, she jumps off of him and turns back into the professional that you are accustomed to seeing, embarrassed that she let her true feelings show if only for a few minutes. Needless to say, Mike thinks the whole thing is rather endearing and he's not about to let her off the hook so easy.