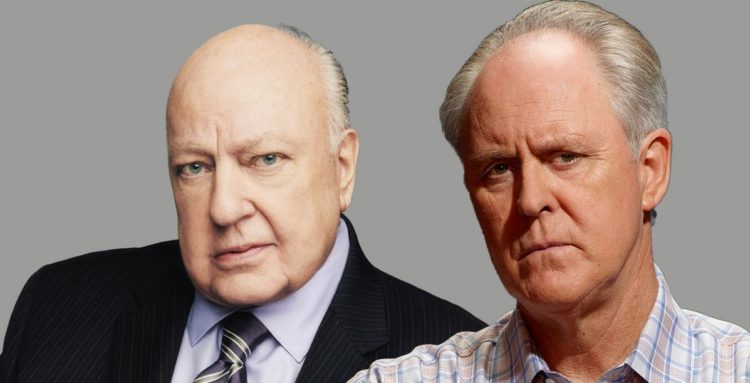 There's a good chance that a lot of people don't know who Roger Ailes is largely because he's not the kind of guy you'd see on camera all the time since he was typically the man that was behind the camera running things. But Ailes did have the kind of history that made him someone that was quite famous and was in some cases considered to be the guy that ran the show in a way. How he was viewed in life is something that's no doubt going to be displayed in a way that some folks might not like and others might call out for any perceived falsehoods, but the movie is going to be coming this December and if anyone has any beef they're going to have their moment on social media to say so. In many regards it seems that Ailes was something of a controversial figure that many people liked but not a lot understood.
Here are just a few predictions concerning the movie.
5. Someone will be offended by the portrayal.
This is kind of like saying that you'll get wet if you fall in the water. It's a given that people are going to be offended by this in some way since that's just the current landscape of the day, no matter what is shown or discussed there's going to be someone that's deeply offended by it simply because they can be or because of something that hasn't come to light up until now. The trick here is that while Roger wasn't the easiest person to get along with apparently, the act of keeping thing in and not saying anything even when out of his presence is kind of detrimental to the individual when it does finally come out.
4. Many facts will be altered or otherwise omitted.
This is just a guarantee that comes with every movie that emerges that's based on historical fact. Something will be changed, something will be altered, and you won't know what it is until someone points it out or you happen to notice the discrepancy. In every movie that's ever been used to depict something that actually happened in life you'll see that there is always something about the movie that doesn't quite vibe with the way things really happened. The fact that it will no doubt happen in this movie is something of a given.
3. It will be eclipsed by a few other movies.
Since it's coming out in December there's only one movie that's going to be needed to eclipse it, and that's Star Wars Episode IX. A lot of people aren't bothering to hold their breath to think that the trilogy will end on a high note, but in comparison to a movie about a man that many people don't know about Star Wars seems to stand a much better chance of gaining the kind of attention it needs. There are also other movies coming out in December that will no doubt have a chance to push this film to the background since it's about an individual that many people either don't know about or are less than enthused to learn about.
2. Those that don't know about him will see Roger as a polarizing figure.
It might be that those that knew him and worked with him might even see him as polarizing since some of the accounts seem to indicate that he wasn't the easiest person to get along with at all times. There are plenty of rumors and stories and gossip to around when it comes to this man and there's no doubt that some of it might make it into this movie. But whether it does or not the truth of the matter is that people will leave the theater thinking one thing and possibly searching for Ailes online to see what he was really like according to first-person accounts if they can find them.
1. This movie will enter and exit the public consciousness in a very quick manner.
Ever notice how real-world issues and movies tend to mix but don't always last when it comes to the public? The prediction is something of a brush-off since it would seem that the movie might be something that people might look at and go 'meh'. Some folks might see it and think that it sounds interesting enough to give it a look. But a lot of films dealing with real-life accounts have been pushed to the side. Some have definitely been embraced and seen as great films, but those that don't have the kind of action or intrigue that people typically want are often those that don't last all that long when it comes to public interest.
At least a couple of these predictions seem like they might ring true, but we'll have to wait until December to find out.