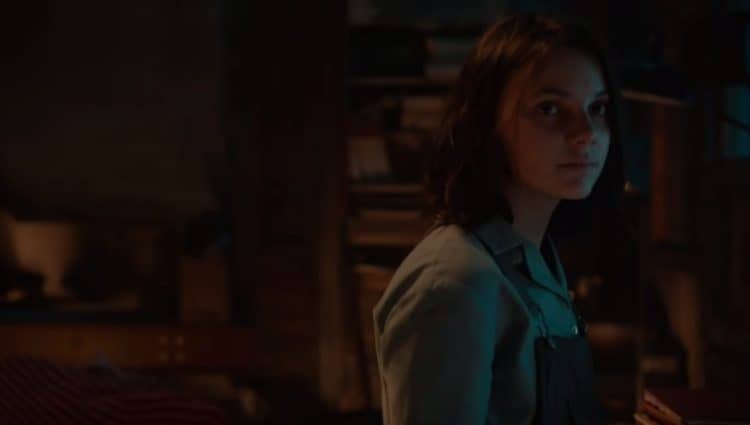 Obviously Sarah Midkiff is right on the money when she wrote that Game of Thrones is leaving people with serious withdrawals following its somewhat hard to swallow finale, but thankfully it seems that HBO had that planned out all along since His Dark Materials is already set to lessen the impact that GoT created with its passing. Doubtless it will take a while for some people to really get into this new series that's based on the books by Phillip Pullman, but the hope is that it will be better received than the movie The Golden Compass was. It could be that GoT's departure is just the right time for this science fiction classic to come back for another try, and it could be that a TV series is going to be a much better platform than the big screen was in the first go-around. If anyone remembers that attempt was supposed to spawn a trilogy as we saw with the books, but nothing ever came of it since the first movie flopped so hard. This time around though it could be that HBO will be seeking to capitalize on the need of those who are missing GoT to find something worth believing in again.
Here are a few reasons why we're excited to see this show.
5. It should be coming fairly soon.
Chloe Foussianes of Town & Country seems to say about as much as anyone else when it comes to this matter. The show isn't coming out just yet but it should be here with plenty of 2019 left to spare. For some it can't come soon enough since they need something to pass the time with GoT now gone. As much as it might get tiresome we're likely going to be hearing this a lot for the next week or two since some people can't seem to let go of the fact that one of their favorite shows since 2011 is now gone until someone decides to release information about any possible spinoffs that might be coming.
4. It's a fantastical setting but more modernized elements.
It might be kind of a hard transition from GoT since the story is a lot different and the settings are going to be very, VERY different with much more modern tech available and the cast moving from one location to another in a much different manner. Some folks might not be fully ready to make the switch but given that a lot of those that loved GoT are also hardcore science fiction fans it's likely that the switch won't be too traumatic. After all, between science fiction and fantasy there might be a lot of differences but the idea is still the same, we love fiction and we love drama, and both genres are able to accommodate without any real issue.
3. There's already a second season on order.
To some this might seem like an odd decision since it's betting a lot on the success of the first season, which hasn't even aired yet. But if we've learned anything from this kind of practice when it comes to TV shows it means that HBO has a great deal of confidence in this show and is willing to bet that it will be embraced by the fans and given a rousing review that will justify this bold action.
2. It might be the next big thing to satisfy Game of Thrones fans.
A lot of people aren't quite willing to hold their breath on this one yet but they're at least willing to hope that this might be the show that will prove to be the next big thing. What we've got to remember is that GoT captured an audience that was fiercely loyal and didn't let go of minor mistakes here and there all that easily. But so far from the trailer it looks like fans might be willing to actually let a lot of things go until those that run the show back clip by clip start pointing out any mistakes or plot holes. If you're not that anal retentive and just enjoy a good story then you might like what you see.
1. The cast looks phenomenal.
The cast is being headed up by none other than James McAvoy who is already a well-established and very well-respected name in show business, and he'll be joined by such stars as Lin-Manuel Miranda, Ruth Wilson, and Dafne Keen. Already this is looking to be an epic since the casting alone is great and the hope that they can coexist in a fantasy/scifi setting is one that a lot of people feel is a safe bet. Sometimes a strong cast can round out a show and really make it pop that much more, as we already know from GoT over the years.
All we can do now is wait and hope for the best.