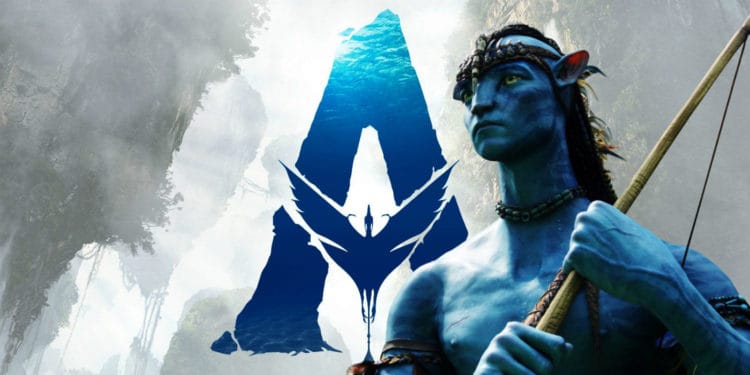 Science fiction is always a favorite at the theaters and each year there's another batch just willing and ready to blow us away with what they have to offer. Some years it might seem like the same old thing that gets rolled out in a new package, but if you look closely enough you can tend to see that some movies, however similar, are still entertaining since they do have that ability to make you see the differences that set them apart. There are those movies that make you wonder why the filmmaker bothered to try since they took off from an arc that most people would agree is either dead or complete, and it takes a skilled hand to move past that belief and allow people to realize that there was more to be explained. Coming up in 2020 it does seem as though the movies are starting to go back to covering subjects and main ideas that have been done before, but the hope is that they'll be able to give us something that is worthy of the original and miles beyond it at the same time. Sometimes it's the expectations that we stack against these movies that hurts the chances of them doing that well unfortunately.
But with that said, here are some of the SciFi movies we're looking forward to in the coming year.
5. Chaos Walking
Dystopian worlds are certainly a favorite of many people since they give rise to the great 'what-if' that seems to linger at the root of every question we ever ask. When the main character discovers a woman that seems to embody a way to drown out the mind-reading abilities that have become commonplace he and the woman go on the run and eventually discover the source of the Noise that grants such abilities. If anything this seems like a very generic plot that might be liberally draped with enough twists and turns to make it appealing and even entice viewers to come and see what it's all about. It could also, possibly, be one of those that gets a nod as one of the smarter movies of the year.
4. The Six Billion Dollar Man
You had to think that this one was coming eventually, and as Justin Kroll at Variety has revealed the Six Billion Dollar Man, adjusted for inflation no doubt from the Six Million Dollar Man, is bound to be something fairly entertaining at least thanks to the fact that it's pulled the director of the most recent Bumblebee movie to sit at the helm. Whether or not Mark Wahlberg will be enough to make people believe that this movie is in reality a worthy contender for the title to which it's clinging is going to be interesting to see since his movies have been kind of hit and miss over the years.
3. Dune
Chris Burns from Slash Gear is just one of the many that's excited to see this classic tale come back to the big screen since the cast at this point seems to be epic enough to warrant the kind of attention it should get. Other filmmakers have been toying around with the idea of remaking Dune but the story itself is so delicate at times that you can't help but think that it would take a master filmmaker to get it all right. So far the remake that was seen on TV didn't satisfy a lot of people and in fact kind of ticked a lot of fans off. But given the cast that should be made available for this movie it should at least have a strong start to what will hopefully be a well-told story.
2. Godzilla vs. King Kong
The Monsterverse is already shaking things up as people are getting ready for the Titans to emerge and the battle to begin as Godzilla has to rise from the waves to take on the baddies again. Once this movie rolls around however it will have unleashed one of the most epic fights that cinema has ever seen in its entirety and, given that both monsters tend to protect humanity in their own way, it almost seems as though the battle will end when the two are forced to face down a greater enemy. But the clash before that is going to be epic according to some and horribly one-sided according to others.
1. Avatar 2
So far not much has come out about this movie aside from the fact that it's coming soon. What it's going to be about isn't for certain yet but it does sound as though it's going to be the beginning of a saga that will continue on for several more movies as the epic rolls along. Pandora is a big place after all and while Jake Sully has finally found a place with the natives there's a good chance that not everything is going to go as swimmingly as they want. Plus, there's always the chance that the humans are going to come back in greater force and with a long memory of what happened in the first movie.
2019 is already shaping up to be a blockbuster year, but 2020 is doing its best to match it.