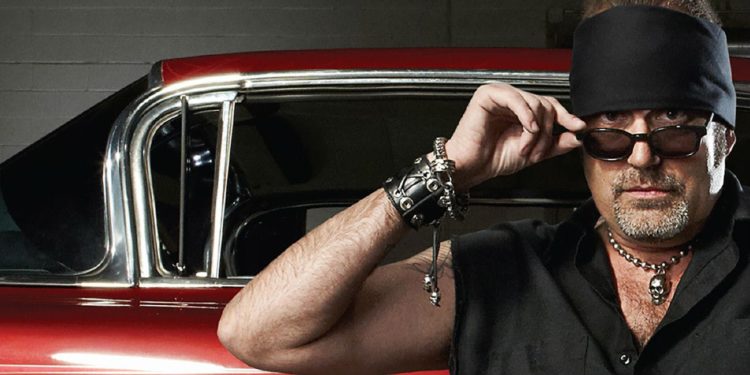 There's a show for everyone out there and for car enthusiasts there are literally dozens if not more shows on so many different channels that counting them all, no pun intended, is kind of difficult. Some shows go over classic cars, others go over fast muscle cars, and so on and so forth. If you're a car enthusiast or just someone that happens to like watching shows about restoration then Counting Cars is definitely a show that would tickle your fancy. But if you aren't picky and like to watch a wide variety of shows that can keep you entertained and possibly inspired there are a whole number of shows out there that can do the same thing and keep you coming back for more. Seriously, even without being a car buff a lot of people can see the value in these shows and are blown away by what these folks can do when they get their hands of what other people might think of as a wreck with no redeeming qualities whatsoever. Watching a burned out, rusted out hulk of a frame being built from the ground up is seriously impressive, and seeing how they restore older rigs to a new prime of their life is nothing less than amazing.
If you like Counting Cars then you'd probably enjoy any one of the shows listed below.
5. Fast N' Loud
Gas Monkey Garage is the kind of place you'd expect would be loud, kind of rough around the edges, but definitely professional. Looking at the show it's the type of program that you would fully expect to see guys buying cars wherever they could find them. Even cars that don't appear to have been functioning for years are fair game on shows like this since it's all about finding the treasures that no one else wants in order to restore them to something that people can't imagine is possible and might even want to have for themselves. It's hard to believe just how much people get into these cars and how much they're willing to pay for them when all is said and done.
4. Lost in Transmission
This non-profit show is pretty much the same as any other show in that they find old and broken down cars and they restore them in their own manner. Everyone has their own small differences when it comes to shows like this even if a lot of people might think that they're all the same. They do share the same passion after all, which is finding and taking what people consider junk or lost causes and finding a way to restore them to their former glory. It's easy to think that a lot of the finds won't ever be that great and might need to be stripped down to bare bones and nothing other than the frame, but a lot of these folks will do it with a big smile on their faces.
3. Big Easy Motors
If you think that restoring old cars is a pricey way to make money then you're absolutely right, and this show makes it a habit of finding those cars and making sure that they can do something with them to put the cars on the auction block when all is said and done. In a way these shows are almost like Storage Wars and other such shows in that they're taking a huge gamble on something that could possibly pay off or could be a giant waste of resources. Of course with the kind of work these guys put in on the cars they find they're usually bound to get their money back if they can find the right collector for the car.
2. Chasing Classic Cars
Like many of the shows this features a guy that knows his cars and knows how to get what he's after in order to buy it and put it on the auction block. This show is definitely more about the historical aspect of many of these cars though as he'll launch into a description of one vehicle after another and tell people just what it's all about, who made it, and so on and so forth. It's kind of like a car show with a history lesson attached to it and to be realistic it's likely one of the more classical educations you could ever receive when it comes to automobiles since a lot of other shows might give you snippets of history and lore, but this one dives right into it.
1. For the Love of Cars
It's pretty cool that this show used the history of the car when it came to the restoration in order to do justice to the vehicle and what it was like during its prime. As car shows go this one isn't all that different but it does kind of say it in the name just how much dedication goes into each restoration. Like many others however the cars do go on the auction block as soon as they're finished, usually to pretty impressive results.
There are plenty of shows out there, both past and current, that offer up a wide array of facts that people might want to know.