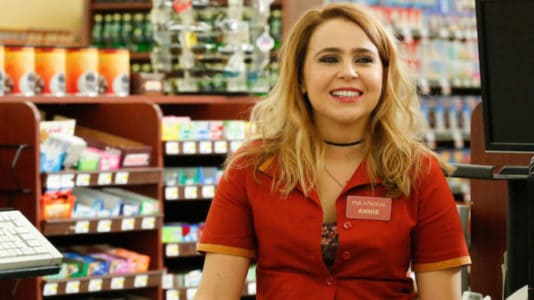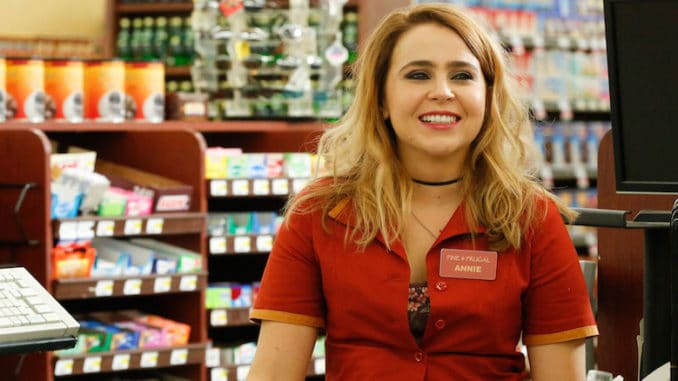 The show Good Girls is a comedy-drama that made its premiere on NBC on February 26, 2018. The third season will premier on February 16, 2020. The show revolves around three mothers who live in a suburb in Michigan, according to Wikipedia. Two of them are sisters, and all three of them are having a difficult time paying the bills. One mother (Beth) has four children and a husband who had been a car salesman — and who had cheated on her. She catches the eye of a criminal who has his finger in money laundering, pills and other shady enterprises. Beth's best friend, Ruby, is a waitress. She is married, but her husband works as a police officer, so they do not have a lot of money. Their daughter has kidney disease, which is costing them as much money as they can bring in. Ruby's sister, Annie, is also a single mom, whose daughter was born when Annie was not yet out of her teens. So if you can imagine the premise of Breaking Bad, but with three moms joining forces in crime. If you're already a fan of this show, then you should take a look at some other programs that have a lot in common.
1. Atypical
If you are interested in shows about parents struggling to find a life for themselves while also raising children with difficult conditions, then this show would interest you. Atypical is the story of Sam Gardner, an 18-year-old boy who has autism. Sam's sister wins a scholarship and moves out of the house to avoid the chaos, according to TheCinemaholic. Sam comes home and announces that he wants to have a girlfriend for himself, but the target of his affections turns out to be his therapist. Sam's mother wearies of keeping an eye on him constantly and starts a series of trysts with a sympathetic bartender. Eventually, Sam figures out what he wants to do with his life and signs himself up for art school.
2. Grace and Frankie
If you like shows that deal with women dealing with life after divorce, then you would like Grace and Frankie. The two characters are played by Jane Fonda and Lily Tomlin, and they find a common bond in friendship after they discover that their husbands are not only gay but have started a relationship with one another. Frankie teaches at an art school, and Grace has her own thriving makeup business. So far, the series earned five Emmy nominations and a Golden Globe nomination. Sam Waterston (Law & Order) and Martin Sheen play the two husbands. So far the show has run six seasons, with the sixth being released on January 15, 2020. The show has also received approval for a seventh and final season, which will make it Netfflix's longest running original series, with 94 episodes in total. Over time, the series has improved in terms of critical response. The first season received a rating of 56% from Rotten Tomatoes, but that climbed to 91% in the second season and then rose to 100% for Seasons Three through Five.
3. The Good Place
Do you like shows that dig into questions about ethics and morality? Then you should check out The Good Place. If you think that God resembles Ted Danson in some way, then you should definitely check it out, because that is how the casting went. The story follows Eleanor Shellstrop (Kristen Bell) who passes away and has been sent to The Good Place by mistake. This is a place that is somewhat like heaven, and it is the destination for people who have done good things while living on earth. She realizes that she may have arrived there by mistake, as her own life was not as ethical as those of the people she meets there. So she decides to conceal her actual identity from the other people there and works on improving herself. As she makes more friends, she learns that there is more than meets the eye here. The show won a Peabody Award in 2019 and has won two Hugo Awards for Best Dramatic Presentation, Short Form for a pair of episodes.
4. Santa Clarita Diet
For fans of zombie fare on television, the vast majority of the offerings have been dystopian shows and movies that show these beings clomping inexorably toward the remaining crew of humanity, killing and converting them one at a time. This is quite the unique spin, though. Drew Barrymore and Timothy Olyphant play a married couple, real estate agents in Santa Clarita, California. However, Sheila (Barrymore) changes into a zombie and starts craving human flesh. She did not get bitten by a zombie; there are other reasons for her change, and finding out how to reverse this change is the driving conflict of the show. If you like programming that deals with the ways in which families deal with unexpected health news. The series treats the situation with a balance of fun and humor. The show ran three seasons on Netflix before being cancelled, but that third season did receive a 100% rating from Rotten Tomatoes.
5. Shades of Blue
Of the five shows in this list, Shades of Blue is the one with the least comedy. Jennifer Lopez and Ray Liotta play, respectively, a corrupt officer in the NYPD anti-corruption unit, and a corrupt FBI official who is investigating her unit. Lopez's character is a single mother, raising a 16-year-old daughter, who had had her abusive husband framed for murder. Both Lopez and Liotta provide terrific performances. The program ran three seasons on NBC. The first season saw nominees for Best Actress-Television and Best Primetime Television Program-Drama from the Imagen Foundation Awards, and nominees for Choice TV Drama and Choice TV Actress: Drama from the Teen Choice Awards. Jennifer Lopez won Best Crime Drama Actress at the 2017 People's Choice Awards. You can purchase the show for download from such outlets as Apple iTunes, Google Play Movies, or the show DVD is also available for sale at such places as Amazon — or may be available through your local library.