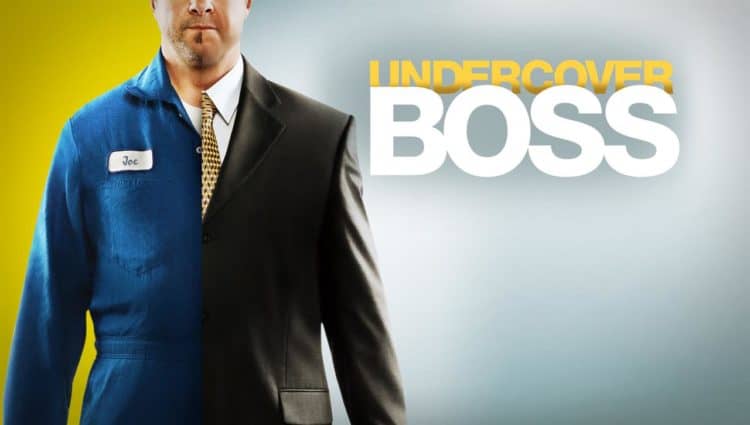 Every business has its issues, and sometimes the people at the top aren't fully aware of the challenges their employees face. When Undercover Boss made its debut in 2010, it set out to give higher ups a chance to see what really goes on in their companies. During each episode, a high level employee at a major company goes undercover as an entry level employee. Typically they will visit multiple locations over the span of three days, pretending to be a new employee who needs to be trained. During the show, the upper level employee will learn things about the company that they would never be made aware of in their actual positions.
The show has been a big hit since the first season but unfortunately, the seasons have been getting shorter and the time in between each season has been getting longer. If you're a fan of the show who wants to make sure you're constantly getting your fix, the good news is there are a few other shows that can scratch your Undercover Boss itch when the show isn't in season.   Here are five shows you'll like if you're a fan of Undercover Boss.
1. Undercover Billionaire
If the idea of people going undercover is what really gets you going, you'll love the Discover Channel show Undercover Billionaire.  The first season of the show followed a billionaire named Glenn Stearns as he goes undercover as a 'regular' person who is hoping to start a business. Over the course of 90 days, he is tasked with starting a million dollar business with only $100 of start up cash. The show isn't as popular as Undercover Boss but it still has a solid fan base. Undercover Billionaire recently aired a season two special titled Undercover Billionaire: Return To Erie.
2. Bar Rescue
Like Undercover Boss, Bar Rescue is another show that is focused on helping businesses see their issues so they can fix them. On each episode experienced food and beverage consultant, Jon Taffer, works with failing businesses to help them make the necessary changes to get back on their feet. Jon may not be undercover on these visits, but because he has an outside perspective he is able to point things out that have gone unnoticed. Bar Rescue has been on since 2011 and airs on The Paramount Network which was previously known as Spike TV.
3. Shark Tank
Anyone who loves shows about businesses will definitely love Shark Tank. For more than a decade, the show has helped entrepreneurs from all over the country make their dreams come true by investing in their business ideas. During each episode, a hopeful entrepreneur or inventor will share pitch idea with a panel of wealthy investors who have been nicknamed sharks. Over the course of the show's run, the sharks have invested millions of dollars. In return, many of the businesses featured on the show have also made millions of dollars in revenue. Each season the ideas get more and more creative and at this point, just being featured on the show can be a great opportunity for any business owner. If you love to be entertained while also learning something new, Shark Tank has everything you need.
4. Kitchen Nightmares
Like Bar Rescue, Kitchen Nightmares is another show that focuses on helping failing businesses in the food and restaurant industry. This time, however, the person who will be working to help the businesses stay afloat is none other than the infamous chef, Gordon Ramsay. During each episode, Gordon spends a week at a struggling restaurant to gain an understanding of why they have been having issues. He uses his expertise and experience to help them devise a plan to turn things around. True to form, the show is full of Ramsay's signature spunk and he definitely doesn't spare any words when telling businesses where they've gone wrong. Unfortunately, Kitchen Nightmares went off the air in 2014, so you'll have to find old episodes online if you want to watch.
5. The Profit
Entrepreneurship is one of the backbones of American culture. In reality, however, starting a running a business aren't easy things to do. Similarly to Shark Tank, The Profit is aimed at helping business hopefuls achieve their dreams by investing funds into their business ideas. Instead of a panel of investors, The Profit features just one investor, Marcus Lemonis. He shares his knowledge with new and/or struggling businesses in exchange for ownership in the company. Marcus does have the option not to invest so there are several episodes where no deal was made.