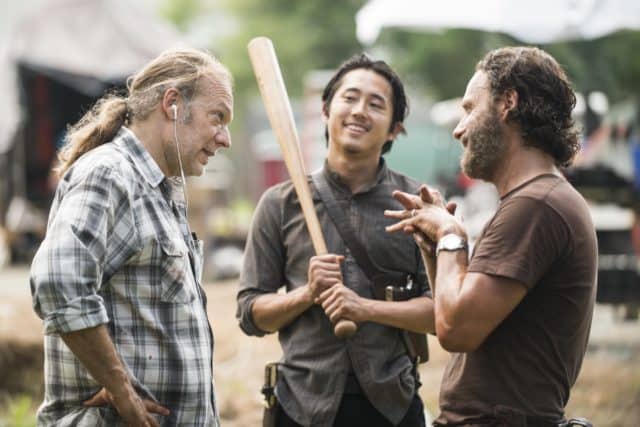 Twitter is a communications platform that has caught on in grand style. It has also become an excellent source for keeping up with the latest news, pics, video clips and special announcements for your favorite television shows. You get up to date tweets from the writers, actors, fans, and other collaborators of the show so you won't be the last to find out what's going on. We've put together a listing of the top five television show twitter accounts to follow.
1. Sleepy Hollow — @SleepyHollowFOX
Sleepy Hollow has amassed a total of 89,100 followers. You won't find a more unique visual style. The feed supplies a fairly constant stream of photos for everything under the sun related to Sleepy Hollow. Tweeters keep the pics and information coming for fans to enjoy at will. Don't fall behind and if you miss an episode, you are likely to find the necessary updates right here.
2. Reign — @CWReign
With 92,600followers, Reign is littered with some of the most gorgeous apparel of the low cut and puffy persuasion. Lovers of French castles, the surrounding countryside and the real scoop on Mary Queen of Scots. You'll get entertainment updates as well as a few history lessons to boot. Reign Twitter writers keep viewers in the know and this is a must follow for all serious fans.
3. Pretty Little Liars — @ABCFpll
Who doesn't love a pretty little liar? The Pretty Little Liars Twitter Account boasts 2.4 million followers and for good reason. Fans of the ABC Family network television series will find Tweets that incorporate the best of social media and television in an informative and entertaining mix. Both producers and cast members are regular Tweeters, streaming out rivers of photos and news leaks. Get in on the live tweets and the live tweeting events that are set up for the sheer pleasure of loyal fans.
4.The Simpsons — @TheSimpsons
The Simpsons is yet another top Twitter account for television shows. So far the number of followers is at 413,000 and rising. What do you get? Mash ups of the popular series and plenty of info for fans who just can't get enough of The Simpsons.
5. The Walking Dead — @WalkingDead_AMC
The Walking Dead rings in at a whopping of 2.63 million followers on the Twitter account for the television series. This account offers dyed in the wool fans a sweet array of Tweets that include photos, news, teasers and exciting bits and pieces of everything Walking Dead. If you're wondering how grand the site is, over two million people couldn't be wrong.
Final Thoughts
Twitter has opened a new and exciting avenue for television series fans. Writers, actors and producers keep the feeds rolling with new updates and fyi based Tweets to keep fans informed, up to date and excited about what is coming up next. If you're a serious fan that wants to stay in the know of your favorite television programs then you'll find some excellent resources by following the Twitter account of your favorites.
Save