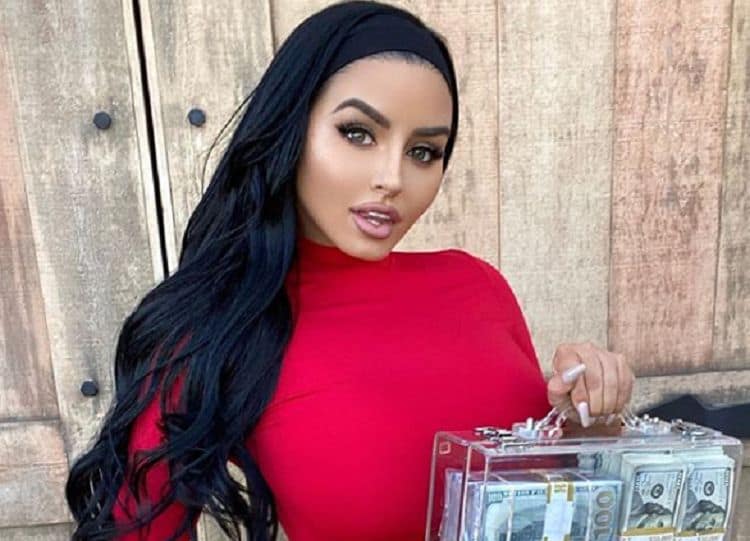 Abigail Ratchford has become famous as a glamour model, an actress, and a social media personality. She was born in Scranton, Pennsylvania. After taking part in the Miss Pennsylvania pageant at the age of 20, she has predominantly modeled for magazines. These have included Nuts, Zoo Weekly, Playboy, Maxim, and Esquire. She was also featured on the website 'Sports Illustrated Swimsuit'. She has also made several television appearances after moving to Los Angeles to model and act in 2014. Since making this move, she has appeared on several of Sunset Boulevard's billboard campaigns and appeared on the celebrity gossip show, 'TMZ on TV'. Following these appearances, TMZ nicknamed her 'The Sweetheart'.
Here are five more things you might not know about Abigail Ratchford:
1. She Has Three Credits for Television Appearances
Most of Ratchford's success is from her modeling career and she is still working on making it as an actress. So far, she has three television credits to her name. The first was for appearing as herself in 'Access Hollywood' in 2014. In 2015, she appeared in episode 8 of 'Parks and Recreation' and then appeared as herself in the '8th Annual Babes in Toyland'. The latter was a Christmas special which also featured Lindsey Peats.
2. She Became a Model by Accident
She hadn't originally intended to pursue a career in modeling and she says she started on this career path purely by accident. She had a friend in Philadelphia who is a photographer and she allowed him to use her on a photo shoot. He then posted the pictures on his social media accounts. Other websites saw the posts and began sharing her photos. Ratchford claims that at that time she only had a Facebook account for friends and family and wasn't all that big on social media.
3. She is From a Large Family
Ratchford grew up in a small town called Scranton in Pennsylvania with her parents and six siblings. She is the fifth of e=seven children in the family. She has said in interviews that her upbringing has given her a big family mentality with small-town values and these ways of thinking have allowed her to become independent and stay motivated.
4. Her Instagram Posts are Lucrative
Abigail Ratchford is earning money even when she is not gracing the pages of magazines. She has built a huge social media following on several social media networking sites and this has allowed her to build another stream of income. It is reported that she earns up to $3,500 for every sponsored post she puts on her Instagram account. She has previously spoken of how the pay scale for Instagram works and has said that once a celebrity hits around a million followers, they can start earning between $1,000 and $1,500 per post. The more followers and activity they have, the more they can earn. However, the pay is capped at $3,500.
5. Her Sister is Isabelle Ratchford
Fans of Abigail Ratchford may also have heard of her sister Isabelle Ratchford. Isabelle is currently a student at Penn State but is trying to follow in her sister's footsteps. She is building her social media following and posting provocative photographs. However, she is a long way off achieving the following her sister has established as she currently has just over 11K followers on Instagram as opposed to Abigail who has over 8 million.
Save