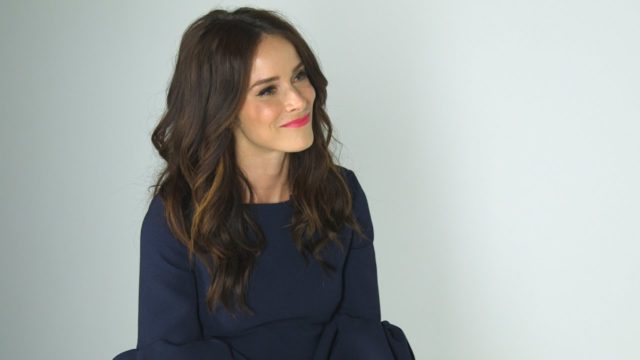 Before the Timeless star started time traveling, Abigail Spencer had quite a resume to be proud of. She was in some of TV's biggest shows including Grey's Anatomy, Suits, Rectify, and even True Detective. Spencer is known for her seamless style of acting, one which makes it easy for her to transition from one role to another. She's also got a look that's pretty timeless on its own—so much that she could be playing a woman from any generation, and it'll be perfectly executed. Spencer's talents are undeniable. Here are five things you probably didn't know about the talented Abigail Spencer.
Gabby Abby
The nickname isn't a warm thing at all. In fact, many called her Gabby Abby because she happened to talk all the time. That's not all. In addition, Gabby Abby also had quite a loud voice. Incessant talking on top of voicing will surely land anyone a nickname, and Spencer should be glad that hers was something not so harmful.
Tornadoes
Spencer happens to be terrified of tornadoes. She considers them her biggest fear. Even the slightest possibility or indication of anything that might turn into a tornado and she's heading into shut down mode right away. She's been around a tornado before, close enough thankfully but not too close, and Spencer says that it was one of the most frightening moments of her life.
Surfer
It isn't hard to believe that Spencer is a surfer considering that the actress was born in Gulf Breeze, Florida. In addition to that fact, Spencer's father was a pro-surfer at one point, so he used to give Spencer surfing lessons. That actually started when she was only 3. Even though she's been surfing for that long, it also doesn't mean that she's any good at it. Spencer claims that her surfing skills leave a lot more to be desired.
Live with Regis and Kathie Lee
This is the story of how Spencer got her start in television. She was only a teen when she attended a taping of the morning show along with her mom. At one point, Spencer got a chance to chat with Gifford on camera, something that a TV executive simply saw. Before she knew it, Spencer was playing babysitter Becca Tyree from backwoods Pigeon Hollow in All My Children. That was in 1998 and Spencer was only 17. The rest was history.
Royalty
Through her Spencer ancestry, this actress is actually distantly related to some of our most favorite English royalty, aka the late Princess Diana and her children, Prince William and Prince Harry. We're not entirely sure if that mean anything for Spencer, but it's just pretty awesome to be able to state that fact. All of them descend from the titled Spencer family, and now we know where Abigail Spencer's regal air comes from. She's got the blood of royals in her, and that's something that you don't just get from anywhere. You have to be born with it—and Spencer was.